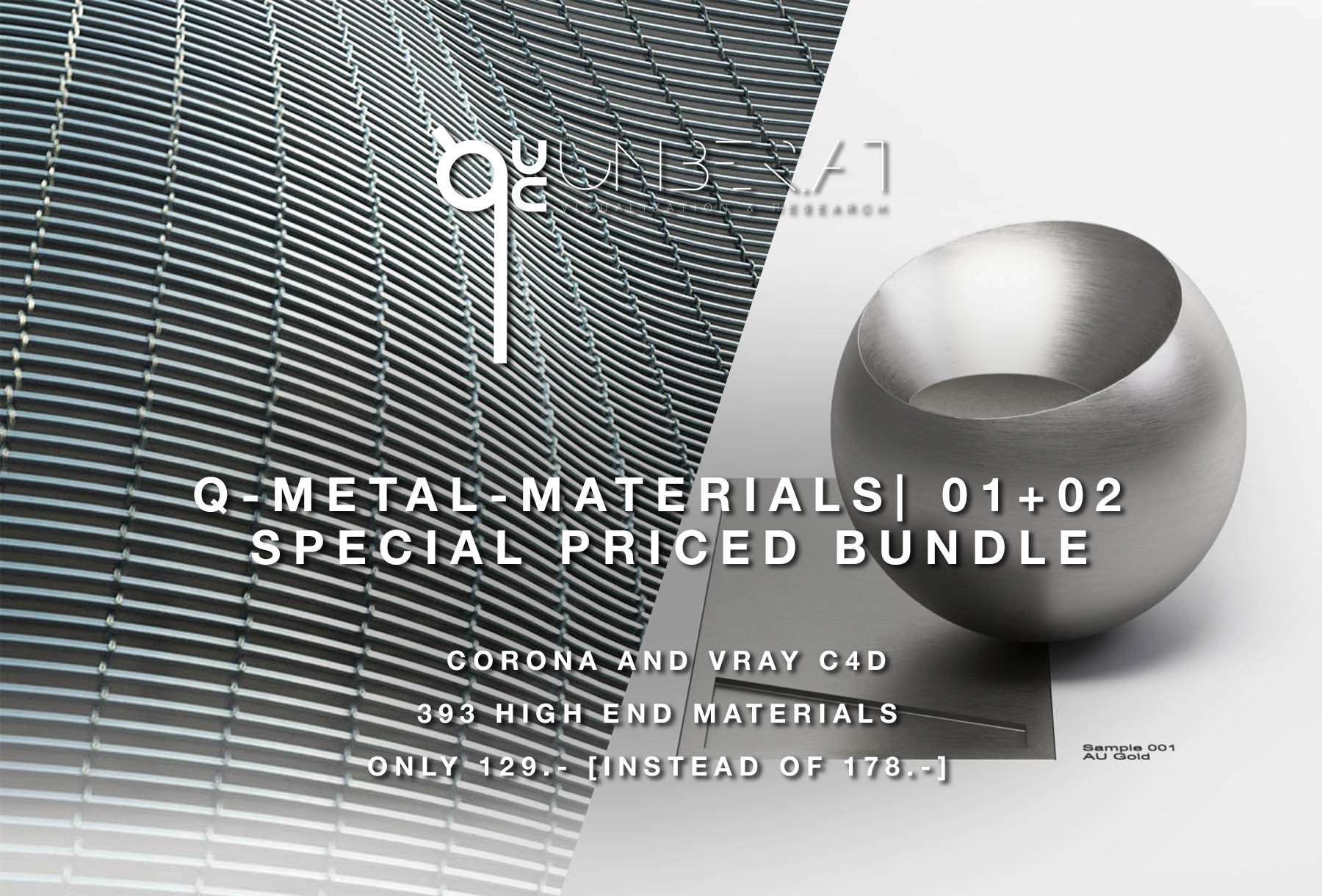 Q-METAL-LIB 01+02 | SPECIAL PRICED BUNDLE available!
Dear Users, we are happy that we can offer you our Q-Metal LIB 01 and Q-METAL LIB 02 at a special reduced bundle price of only 129.- (instead of 178.- Euro, save 49.-EURO!)
The collection consist of 393 high end metals materials and textures for Corona for C4D and V-Ray C4D, custom hand made for both engines direct inside c4d (not converted from other apps)!
the offer is available for limited time in our shop 3dtools.info,
you can find it here:
the library here and there gets also updates, all updates are always free included to our material collections:)
#corona #vray #c4d #renderfun #3dtoolsinfo #qucumberat #laublab #maxon #materials #textures
our FB page: https://www.facebook.com/Qucumber.at