Hi,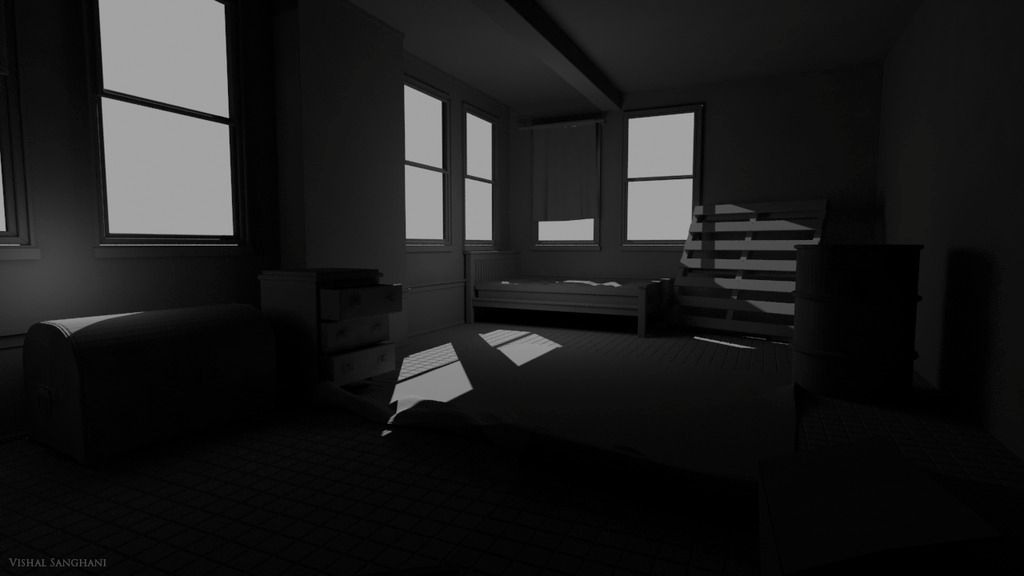 Posting first WIP version. Working on couple of things at the same time.
This is lighting blocking and basic contrast setup without any textures. I'm using Vray as render engine. Experimenting the light direction, Composition and exposure level. Also following few references for drama.

Doing UV for the set. It is very head eating job and fed up doing it as models has lots of triangles. :banghead: Will finish it soon and start with texturing. Also, pulling few references for textures which will go with the theme and overall mood.