During the last few days I've spent some time on exploring Yafray and the possibilities of GI. I tried myself on indoor and outdoor lighting, here are the results:
Outdoor - I tried to achieve a moody, afternoon / evening feeling…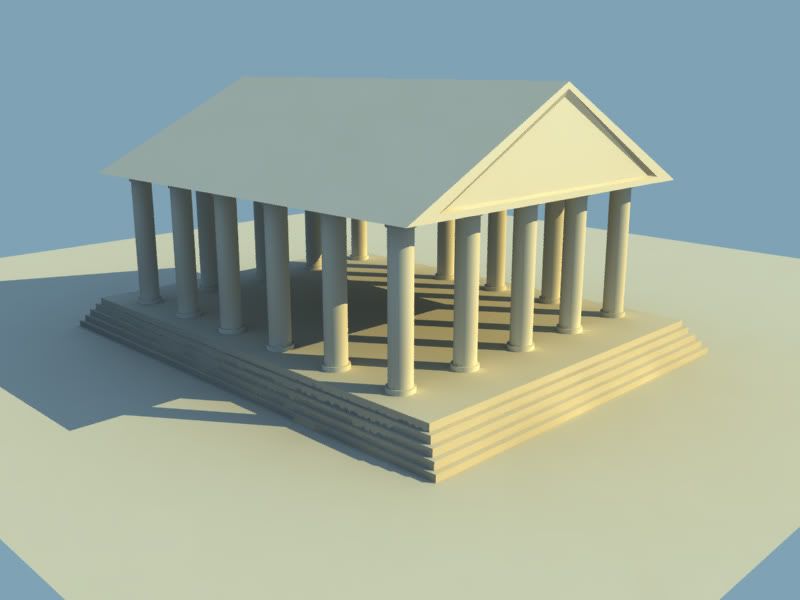 Light setup: I used a sun light for the yellowish light and placed a big area light as Photon emitter (with Global Photons being turned on) in the same place. I have also placed 4 more Area lights pointing inside the temple to support the GI and make the dark shadows a little bit lighter and softer. However, I'd like to know if there's actually a way to produce soft Shadows with Yafray and to get rid of these strange looking sharp shadows? It seems like only the standard omnidirectional light seems to be able to produce soft shadows but I couldn't find a way to fake sunlight with such a light. Any ideas on solving that problem?
Indoor: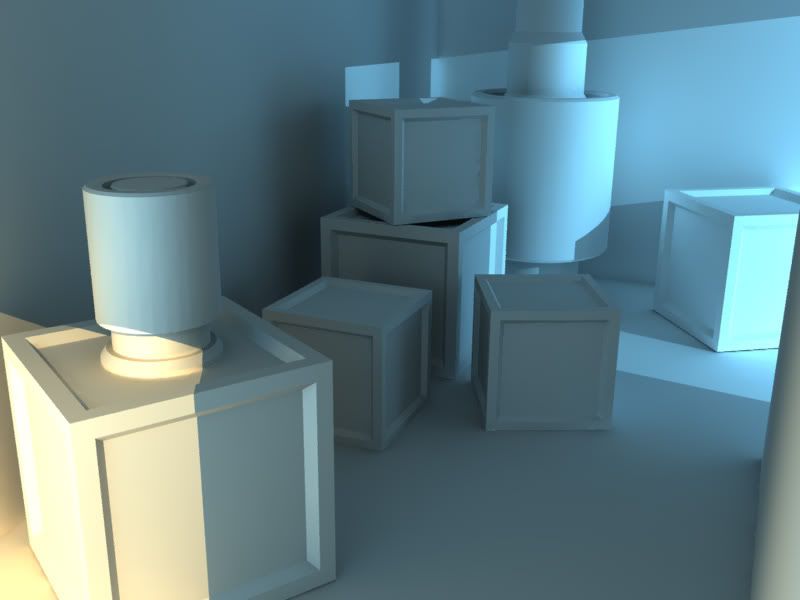 Light setup: Two spot lights were used, one yellowish and one blueish, like the sky (maybe a little bit too blue…). Two area lights were placed into the windows, pointing inside the room.
Well, the concepts of both images were taken from a tutorial for Mental Ray and Maya. I thought that the results might be reproducable with Blender and tested it (I will do another one soon). I had to experiment a lot as I haven't really worked with GI (except for lighting with HDRIs) yet. Anyway, please let me know what could be improved and how I might do that. It is also possible that I'll work a little more on them as I'm not completely satisfied but I don't know yet.
At least I could see that GI is really a very powerful method to get good looking lighting.
Either way, hope you can help me here.