Hello everyone! Fenrir Studios is looking for talented artists and programmers to help build the world of "Dark Storm". We're looking for candidates that have wide range of techniques for creating stunning visual 3D environments, and have comprehension with 3D game design.
Project Title:
Dark Storm Ascension
Dark Storm: Ascension is an indie stealth action title, with roots heavily inspired by classic games such as Metal Gear Solid and Deus Ex. You play as Amber Kingsley, a form Army Special Forces soldier that was dishonorably discharged after a failed mission in North Korea, which resulted in the deaths of several members of her squad. Now riddled with guilt, Amber has joined Ancile, a private military corporation charged with protecting the Irving Apex Facility in Alaska. There she hopes to find a new purpose, but will ultimately be forced back into action when the base comes under attack from a mysterious enemy.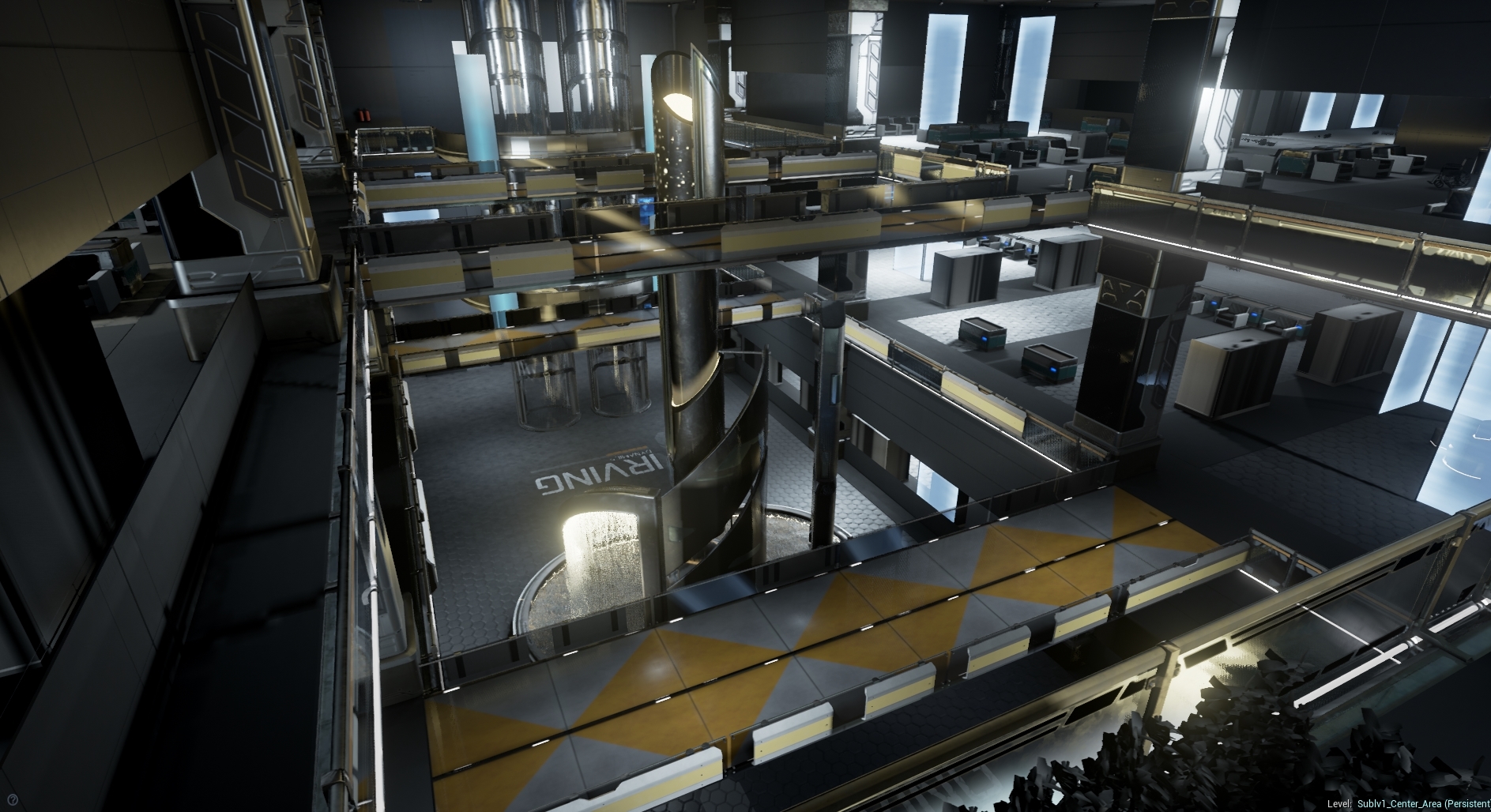 ​
VR Missions screenshots:
​
Team Structure: I have opted to only show leads in our team structure since we have multiple divisions each with around 3-4 people under each one sometimes more. We try to stay as organized and orderly as possible. Our total team size is around 2 dozen.
Robert Smith (Project Director)
Project Management, Programming & Game Design - 3 years.
Javonni Ortiz (Producer)
Level Design & Game Design - 3 years.
Issac Cudd (Associate Producer)
Level Design Lead, Blueprinting & Project Management - 3 years.
Rob Lawrence
Lead 3D Artist - 1 1/2 years
Dimitry
3D Artist - 3 years
Stacey Wilson
Lead Animator - 3 months.
Ashley Urquhart
Lead Concept Artist - 2 years
Georg Mausolf
Lead Composer - 1 years
Previous Work:
N/A - first title.
Provided is a list of what we are looking for and the amount per section:AnimatorsCharacter ModelersProgrammersEnvironment artist
Specifications for each position:
Requirements for a Character Modeler (2)
Job Requirements
Retopo Skills ( For Animation / Game Engine Usage)
3DS Max/Maya/Zbrush or Blender knowledge
Knowledge of the UDK pipeline (or willing to learn)
Good Amount of time to contribute to the project overall
Can work with our skinning and Rig artists to make corrections to characters and ensure they are modeled correctly.
Requirements for Animators (3)
Job Requirements
– Have good animation skills in Maya
– Understand IK and FK Plus rigging and creating Rigs from Scratch
– Understanding of Skinning
– Time to dedicate to the project
– A showreel/portfolio of work
– Experience rigging and animating bipedal characters and weapons
– Technical understanding of animations and their use for player feedback
– Experience with view models for a FPS a big plus
– Experience with Unreal and the ability to import animations and set up animation trees a plus!
Animation lead applicants must have the ability and time to work with multiple individuals on the team and branch out our existing pipeline an understanding of Unreal Engine 4 is also a huge plus!
Requirements for Environmental Artists (3)
Job Description:
A 2D Environment Concept Artist is expected to provide the team with inspirational illustrations including; environment and object exploration as well as paint overs. The ability to be able to draw storyboards, color and lighting compositions and character designs is a plus.
Work under the Creative Director and Art Director and develop concept artwork that defines the overall
look and art style for the game
Create concept designs and art direction materials
Design a wide range of original concepts and subject matter
Work within different stylistic boundaries set by the Creative Director and Art Director
Collaborate with other team members in order to develop the visual direction for game
Essential Skills and Experience
An excellent understanding of color theory, perspective, lighting, and composition
Thorough knowledge and experience with Adobe Photoshop or Painter
Must have excellent 2D skills and traditional technical knowledge
Good written and verbal English skills
Requirements for Programmers (1)
Job Requirements
– Must have a firm understanding of C++ and object orientated programming and be willing to learn new methods and pipelines for the project
– Ability to follow specefic instruction and write logic that functions with the rest of the games pipeline
A fundamental understanding of UE4 is not absolutely required but it is recommend to all applicants for this position in addition to an understanding of blueprints.
Positions will close quickly so apply now.
Payment: | [ROYALTY]
Payment will be on a percent basis after the game is released everyone on the team that helped will receive an amount calculated off the amount of work they did that makes it into the final build. We plan to release on Steam and any other services that will allow. Everyone is required to sign an initial Royalty Contract and a final upon release. Leaving the team before release will lower your overall percent.
Project Links:Adarkstormiscoming.comSteamcommunity.comVR MissionsTwitterFacebookYoutube
(from the producer an in depth letter to fans and fellow developers detailing the past of the project and the game moving forward.)
How Can I Apply/Contact
Email: recruitment@fenrirstudios.com
Skype : Dark583