It's been forever and a day since I've really sat down and drawn anything. I'm feeling pretty worried that I can't produce anything that'll make me happy. Darn it! I'm not going to let that stop me! In fact I'm going to use that as an excuse to get started again.
Though I'm still playing around with exactly how I want to put it together, the concept behind this two of clubs is adorable little club guards who are pretty bad at their jobs. I just doodled this guy out during a project meeting as a starting point.
I want to try to have one guard sleeping (the half erased legs in the background are the start of that concept) with the other one possibly standing at attention. I haven't decided quite yet, given I stumbled upon this waaaaaay late I'm not sure I'll have time to finish anything.
I'm hoping to produce further cards in the clubs series so long as there's available numbers and I finish on time.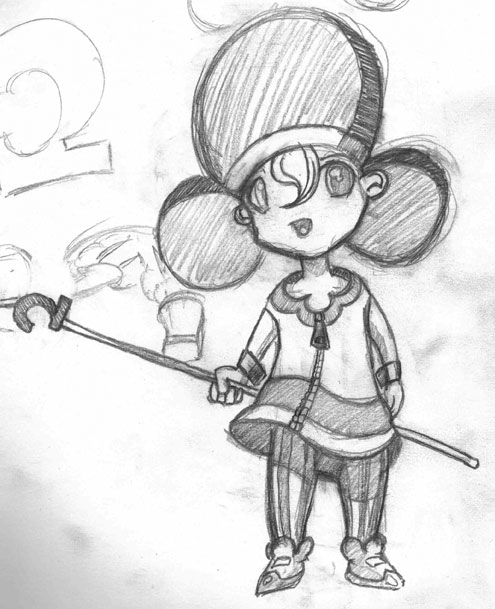 My scanner is unbelievably awful, I'm not sure why the scan quality is so poor given it ought to produce reasonable DPI and resolution.