here is a picture I drew up real quick, and I thought it looked alot like a particular celebrity… but… my family didn't.
so…I ask you…
who does this look like?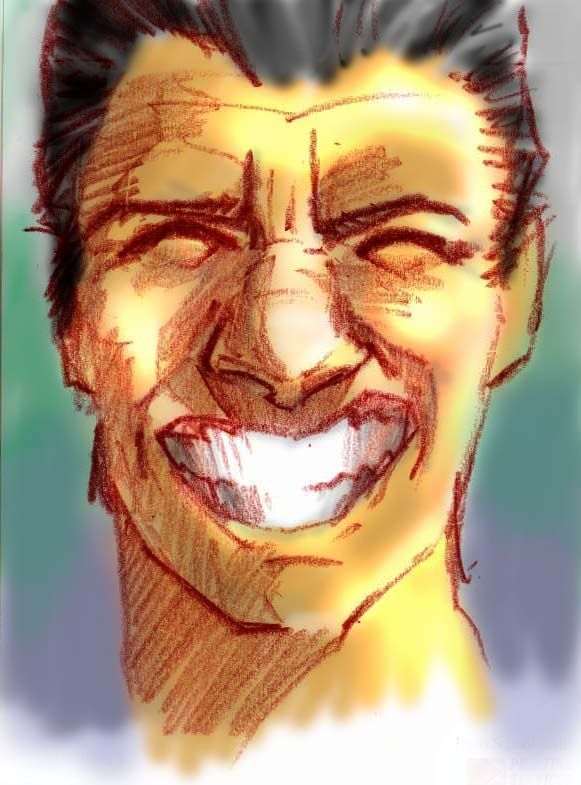 drawn in Crayola crayon, scanned, and colored in Photoshop.
and also… I'm just not good at this digital painting stuff…(I'm very new to it)
just got my wacom about two weeks ago, and I'm havin a helluva time gettin used to it.
does anyone have any tips for me? like some warmup exercises? or anything?
well… thanks for lookin at my stuff.