Hello all,
I'm working on a project at the moment and dealing with my enemy, glass. I have a beer bottle and it's suppose to be green. I have made sure the normals are correct. Also trying affect shadows, trace depths, checking the mesh to make sure the reflect and refract options are checked, Vray global settings, merging the mesh with a cube and unmerging, making sure mesh has thickness, double sided, etc…pretty much have exhausted all of my efforts the past hour and a half.
I found the problem, background geo wasn't ticked for visible in reflection and refractions. So it was just taking on black from the environment color…simple thing…
Now I need your help!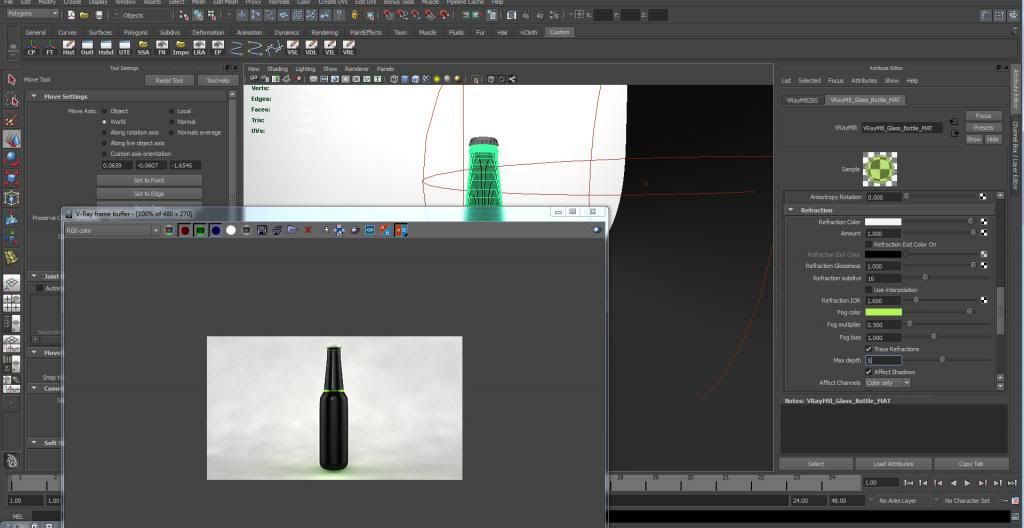 Thanks,
Zack