As I mentioned above in my previous post, I am using Windows 7, the browser is Firefox - Quantum 62.0. which is currently up to date.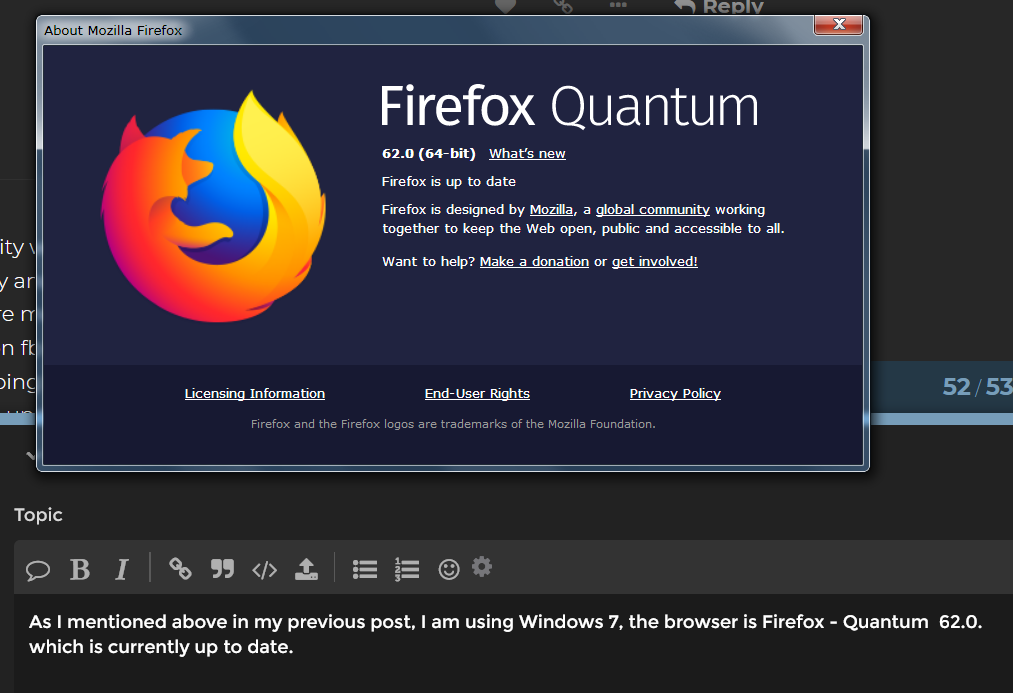 It may be that if you create a thread, you see this kind of behaviour…what ever it is. I don't like it,
It's pretty annoying and just another one of those things about this site which is completely unnecessary.