Howdy! I tried launching a comic of the same name a few months ago that never got beyond the first page. I'm trying it again, though with a few changes.
I'll write the script first before starting the art. :rolleyes:
It will be a 4-panel strip rather than a full comic page. Should be easier and quicker to post new strips. That's what I'm hoping anyway.
My black bear character (Guy) will be a polar bear. Here are some character sketches of him: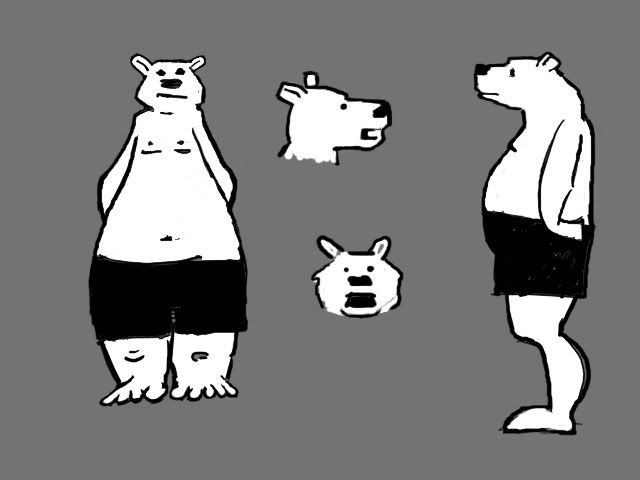 As before, I expect the style will evolve over time.
Also keep an eye out for "King of Beasts", a comic I'm working on with augustus.