hey guys great progress everyone. I see some great work here.
i've been sketching a bit from references to get into the Kung-Fu spirit
and get an idea what i'll be doing.
SpaceTik - Good work man. keep working on it. it looks better and better every time.
SpiritDreamer - Good work!
Fl3wk - Keep working it. Your doing great
xioncajou - cool man! can't wait to see it finished.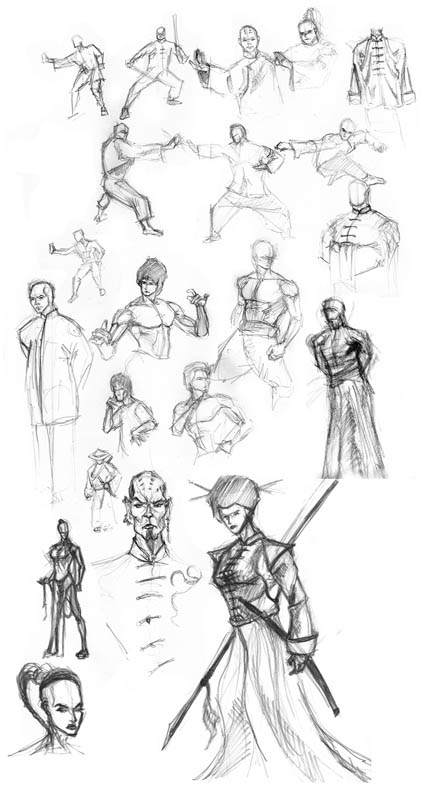 I still kind of don't know what i'll be working out. i'll start on something tonight. see yah guys around.