This is a piece I started in embarrassed August 2004, and I really ought to finish it. Of course, this is something I say about all my works (I've got an obscene number of them in my hard drive). I hope starting a separate thread here will help me be more dilligent. I really work in a very haphazard manner most of the time.
The initial sketch was just a doodle amongst my uni notes.

Thinking about composition, laying out some values: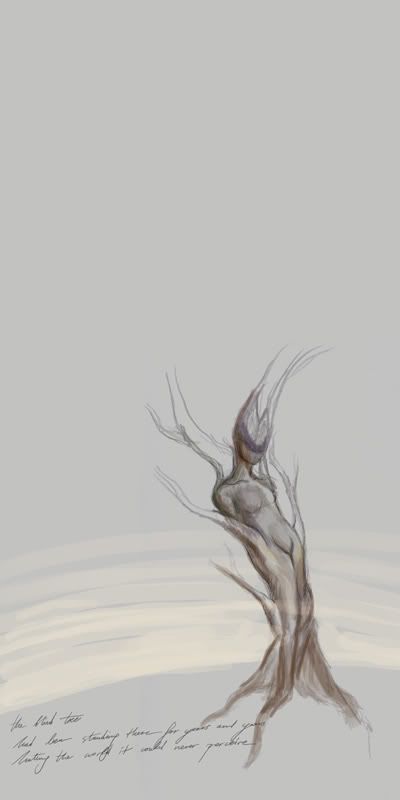 The text reads as follows:
The blind tree
had been standing there for years and years
hating the world it could never perceive.
One of the reasons I want to finish this piece is that I think of it as a strong symbol of self-delusion and the feelings that accompany it. I don't know if I will be successful, but that's what was on my mind anyway.
And then I forgot about it for a year. :rolleyes: