EDIT: v01-b updated SuperRibbon.ms to fix calculator bug and less-text default ribbon.
I've spent the last couple of months building a ribbon that covers 90% of my needs for the command panel as well as a handful of workflow enhancements to provide context sensitive panels for common situations such as Groups, Isolation mode etc.
I also created a 'default' panel which offers most of the common things you might want to create. My thinking was that if you had nothing selected you might want to create something such as a camera, primitive or light.
Lastly I made a simple calculator which works right inside the ribbon. I've found this really useful for doing quick divisions and multiplications and then copy/pasting it into spinners without taking my hands off the keyboard. It's particularly useful when using a tablet.
It's not perfect. For instance you have to be in Modify Mode in order to edit a primitive (just like with the command panel) but that's a temporary limitation, I just need to write some more code to make sure it plays nice as a primitive both in the modifier stack or as just a primitive.
I didn't offer any VRay or Brazil light settings, in fact light settings are still very basic mostly just on/off and intensity. However Vray lights might work. I know brazil lights don't yet.
I created a couple of my most commonly used modifiers (Meshsmooth, Turbosmooth, Bend and Symmetry). If someone wants to help create more I would be very interested in collaborating to make it even better.
I committed the cardinal sin of development, I made a bunch of changes this morning and haven't done any testing so be sure to let me know if something is broken. I think I've pretty thoroughly bashed it against the wall to find any maxscript errors, but it's not impossible.
Installation instructions are simple:
Move the SuperRibbon.ms into your …\3ds Max 2011\Stdplugs\StdScripts\ Folder before launching Max.
Then in Max right click on the ribbon and choose "Ribbon Configuration -> Load Ribbon" and load the super ribbon file.
Some Screenshots:
To start with, here is one for all those who complain the ribbon and Max in general take up too much space: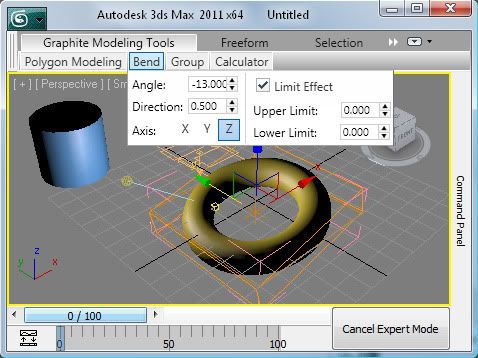 Vertical Collapsed layout, also note the functional calculator built straight into the ribbon: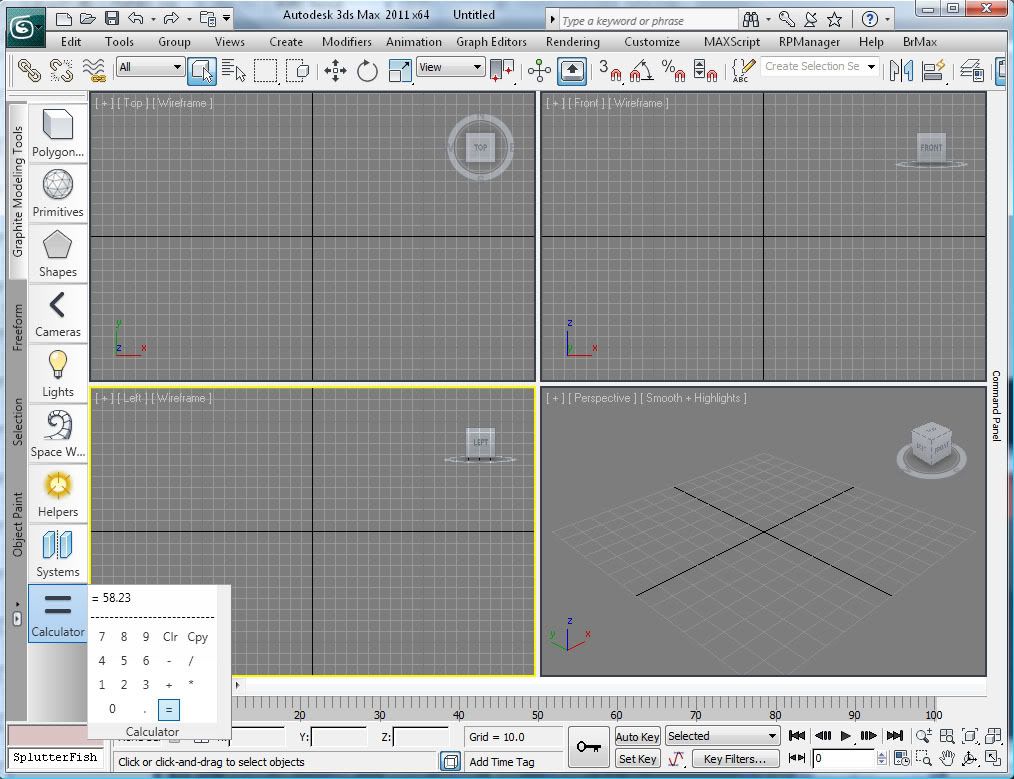 A Primitive:

Particle Flow Source:

Symmetry and Isolate Mode active:

A Light:

Bend:

A Group or Group Member Selected: