After viewing some of the many fine works in this challenge, I realized that my high(er) rez image didn't upload. Nor did I get a chance to go into detail about my concept due to the last minute rush:
As I was researching my subject, I came across a description of the Dutchman on a website that intrigued me:
"A strange red light as of a phantom ship all aglow, in the midst of which light the mast, spars and sails of a brig 200 yards distant stood out in strong relief."
http://www.essortment.com/all/dutchmanflying_rrqy.htm
I chose to create my Dutchman in copper because of this reference to a "red glow" for the ship. I wanted to give a more plausible explanation for the myth's description of color for the Steampunk style. I created a basic model with Maya to get general shading and reflection of the metal. Painting the rich colors of oxidized copper in Photoshop and adding a ghostly red atmospheric glow to enhance it. In addition, red running lights and the engine room on fire give more layers to the overall color impression of this description. And while this tale is sorrowful enough, I chose to add the shipwrecked crew to punctuate the idea that there are far more terrible fates than death as the ghost crew roams forever in an aging, corroding, and burning ship.
Also I would like to share a detail view of the gondola. I should have emphasized the ghost crew more, in retrospect, but wanted to show how they appeared in my full rez view: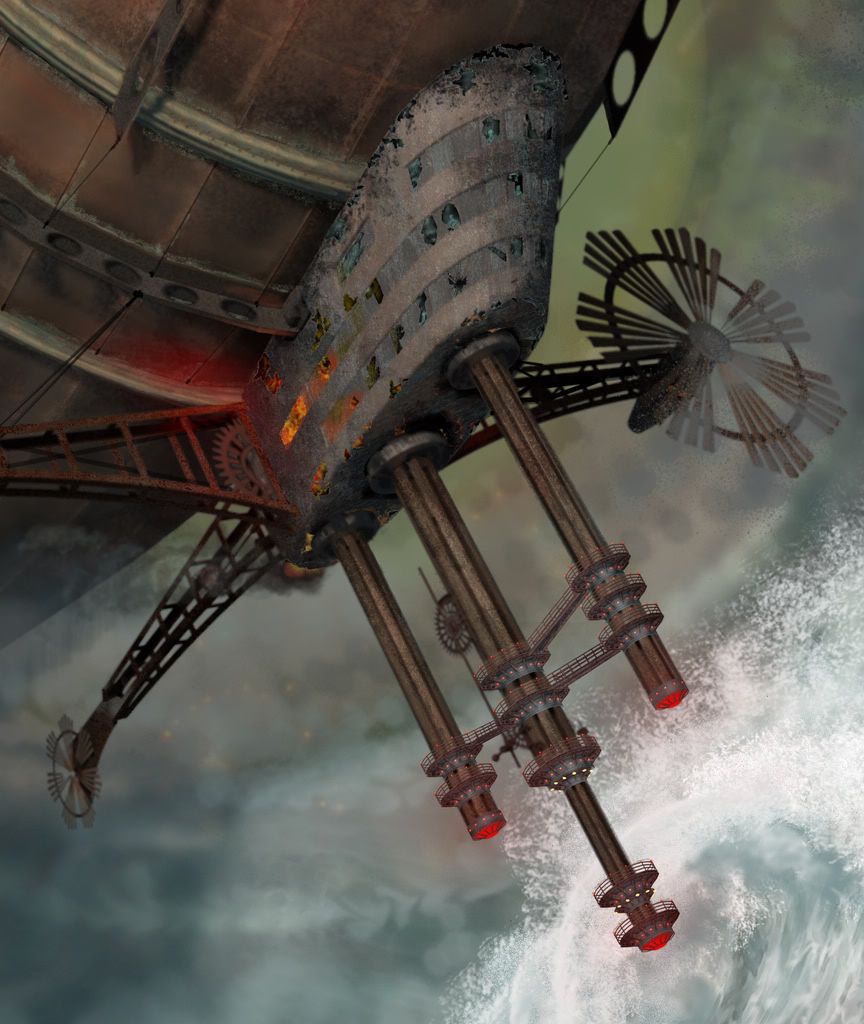 I would also like to thank everyone for their support during this challenge. I really appreciate it.
Congratulations to all who entered.
Kindest regards,
Lynda