I just got a fright when I saw my drawings on my brother's computer, the colours and contrast are horrid. I don't know if its just his old screen, or if it's because I'm working on a laptop. My old laptop had really poor contrast, but I assumed this one would be better since its fairly new. I know how to calibrate colours between programs on one computer but no idea how it works between computers. How do the colours look to you?
Johan - lol, that must be one hell of a hairy person… I think I'll give that exersise a go.
Thanks for telling me about it!
Rebecca - Thank you for the welcome! I'm using painter. Will look into Artage, but until I get a job even $20US is out of my price range. lol, I somehow ended up completely broke in weeks that followed Christmas. Working on the job thing though. Also trying to work out if I know anyone with a scanner I can use. What really sucks is the local library had one, but it's been shut down because the shopping centre it's located at is undergoing major (2 years worth of) renovations.
Hi Roja - The monkey's holding a snowball.
Asatira - Thanks!
I started this one with the intention of it being a 15 minute sketch but I couldn't seem to stop. It ended up taking several hours, lost track of exactly how many.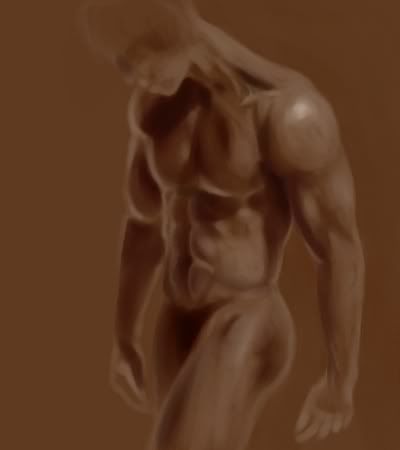 Edit: I should really learn to use the preview function. I always see errors after I post!