---
This is the first version of my Bunny.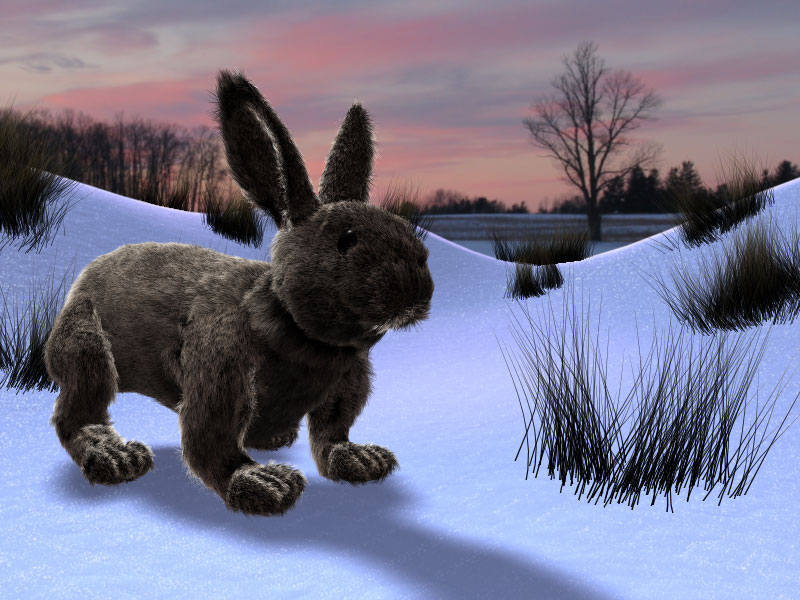 ---
Great start!
That rabbit is looking good. The inside of the ears will need some special treatment, maybe less fur and more pink in there? The eyes could use a hair more reflection or something to bring them out more.
For the snow, we'll need something more to express contact with the ground. Inside of the key shadow, I think there needs to be some soft secondary shadowing, or something that looks like occlusion (maybe since it's the Maya renderer volume lights attached to the paws might be an easier choice) or maybe footprints mapped to the ground - there are different solutions to this problem, but something needs to be there.
A bit of lighting on the nearby vegetation and some shadows from that on the snow would help tie it together. Maybe now that we are doing paint effects you could find some more interesting type of grass for that?
-jeremy
---
This thread has been automatically closed as it remained inactive for 12 months. If you wish to continue the discussion, please create a new thread in the appropriate forum.
---