Hi, I have been playing with generating topology procedurally over a mesh, and have worked out a few tools for doing so. You can see some examples below on some early tests.
These tools generate detail procedurally over an entire mesh, or on a selected part of it, and will blend the selected parts with the surrounding mesh. (An exeption to this is a tool for making a brickpattern, wich only generates over a quad surface.)
The tools can be used for a variety of purposes, like making different kinds of brick, walls, mosaic and stone/rock patterns, or scifi surface details or even skinlike details. Different types of patterns can also be blended with each other. What you would usually do is generate some topology and then extrude and bevel different parts to form a structure. A note is that the larger the mesh, the longer time it will take to generate the topology(unless you work on a selection only), and on very large meshes some tools can be very slow, but that's just the price you have to pay I think. In most of the tools the UVW mapping is kept intact, that means you can use the topology as a guide when painting textures too! You could even make a quick copy of a model, make some procedural topology, export the uvwmapping and use that as a guide in photoshop. Then those textures will fit onto the initial model.
In the examples below I used the tools on a simple plane with 32 width and lenght segments.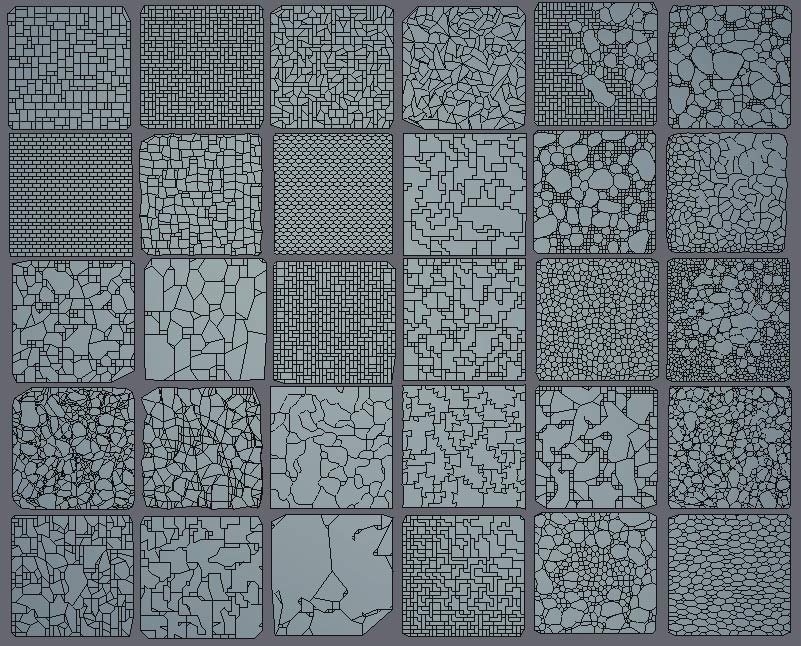 Some more examples: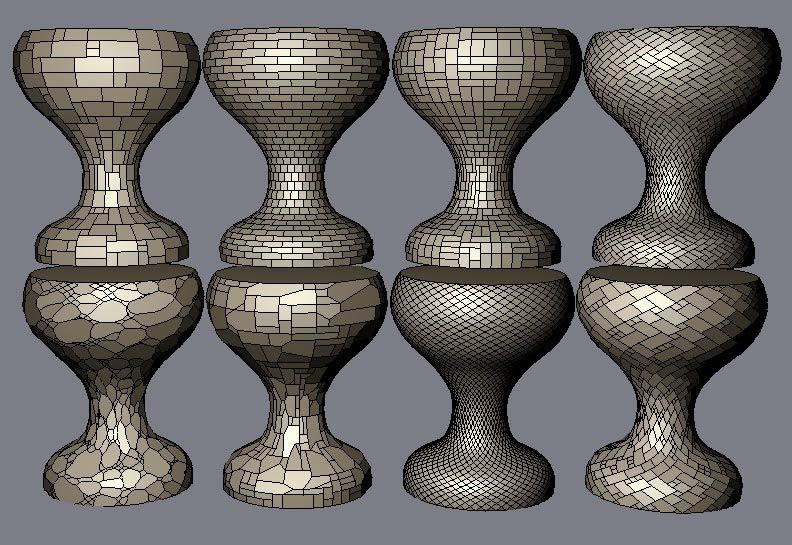 and a render of some examples of use: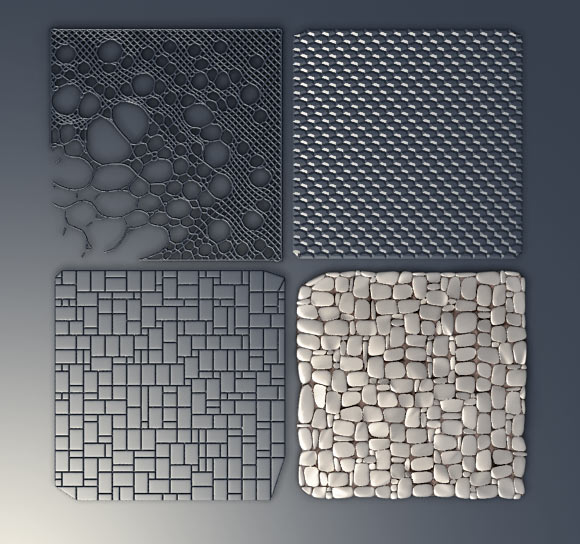 These tools will probably be included in the PolyBoost toolset wich I'm working on. PolyBoost is a large set of tools for making life in 3ds max a bit easier. Check out the PolyBoost thread here:
http://www.cgtalk.com/showthread.php?t=181780
Feedback is very welcome and if you have any questions or suggestions/ideas I will be glad to respond to them.
CML