What is done
The two ranges of 23 Pavilions along the River Seine :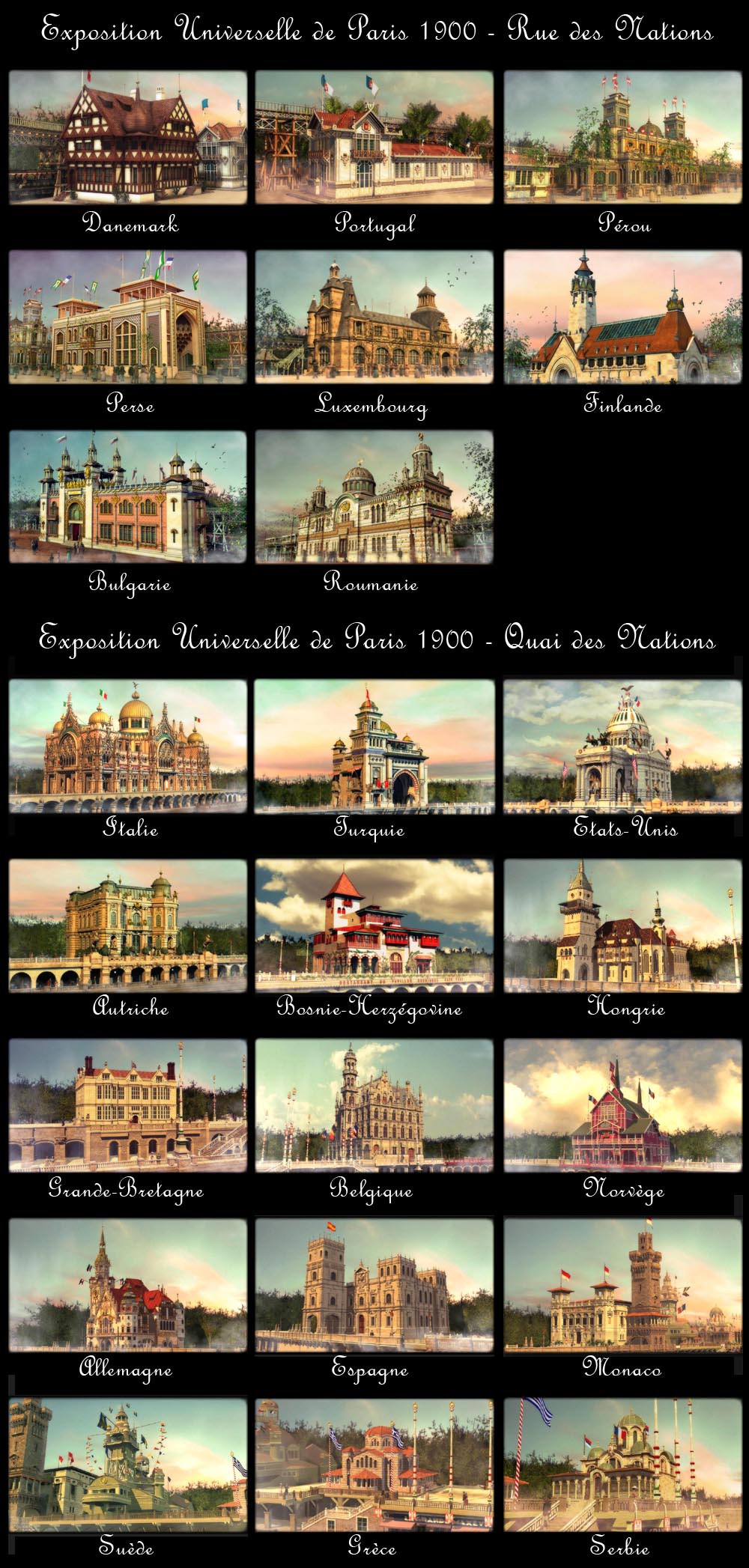 The topic is as the title says, about a 3d reconstruction project, of the Paris World's Fair in 1900.
It's a time I like a lot… and this year is a real cross of centuries, and for many reasons… architectures, technologies, arts, etc… it was one of the most fabulous exhibition…
Lot of originality and much different things to discover… that start with nation's pavilions along the Seine river… a reconstitution of a Medieval Paris… a swiss village… and many many other incredible things…
In first, I've planed to realize only few pavilions for still images… but with the time… I thought why not to do more, maybe all or a large parts of them… and maybe a movie…
…but the movie, it's an another story… much work to do before.
And that already start with a big documentation's searching work…
I'm working on that since much time… as you can see on the dedicated website I've done, where you can find all days new updates.
In first, this website permit me to store and collect properly all these documentations… and of course, in the future to store all my 3d works (and why not 2d works) about this project.
I hoping to really start with a first pavillion at the end of january… It's finally done, I start today…