Hello all,
This is my first post on here so please be gentle! I'm a student working with Maya 2011 and Nuke 6.0 on a very DOF heavy project and so I'm trying to use Nuke's zBlur to create some super shallow DOF. The problem is, that I can't seem to set up my focal plane properly.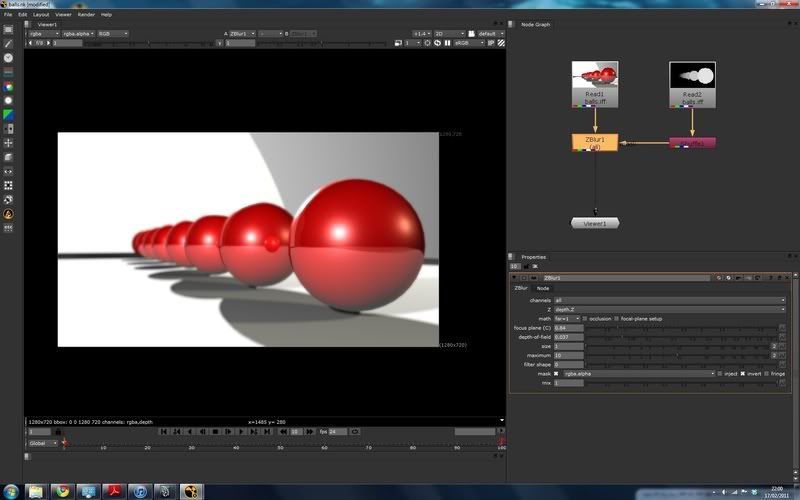 In this simple test I want to have the second closest ball in focus, with both foreground and background thrown out of focus - macro style. When I tick 'Focal-Plane Setup' within the zBlur node, I can't seem to get red, green and blue showing all at once, which I assume is what I need to get the effect specified above.
I've used the zBlur section from dgovil's Rendering and Compositing guide for help so far -(http://www.dgovil.com/wp-content/uploads/2010/11/Rendering-And-Compositing.pdf)
My images are .iffs rendered from maya, with a beauty pass and a zDepth pass.
I have shuffled my zDepth pass in Nuke, and set my zBlur math parameter to 'far=1'.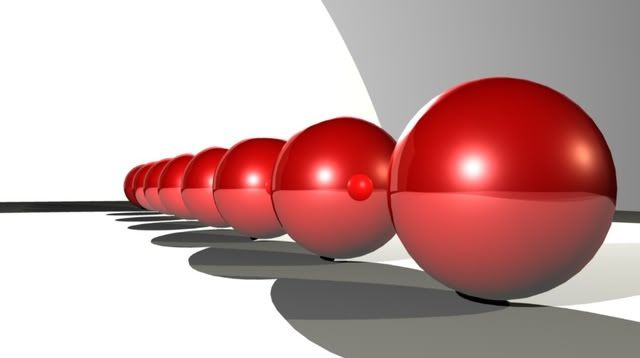 Any help here would be greatly appreciated!
Thanks in advance
-G