I desperately need help here, I've been trying for half a day now and nothing happens, whatever tutorial I follow has no results. I'm about ready to explode.
All I want to do is load my premade normal map, which works in another program, no problem, and stick it on my low poly model.
what I've tried.
1 - I imported my .obj model
2 - pressed f5 to go to texture settings.
3 - set 'map input' to 'uv' and 'map to' to only 'nor' (tried with and without creating new texture)
4 - pressed f6
5 - 'texture type' set to 'image'
6 - loaded normal map at far right
7 - in 'map image' tab, normal map is selected.
8 - tried creating a light, all types failed
9 - smoothed normals
10 - created a material, assigned the texture, named the object and texture the same thing, pulled at some more straws, tried rendering (that just gave me exactly what i was looking at in the 3d window but with a blue background)
11 - damned blender to hell…
et voila! a glorious nothing at all happens.
In the little preview box i can see a black and white preview of the map looking very normal mappy, but that's all i get.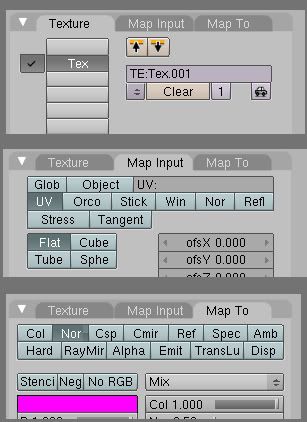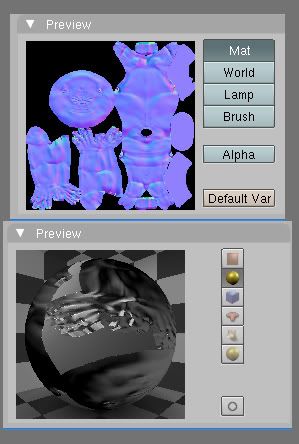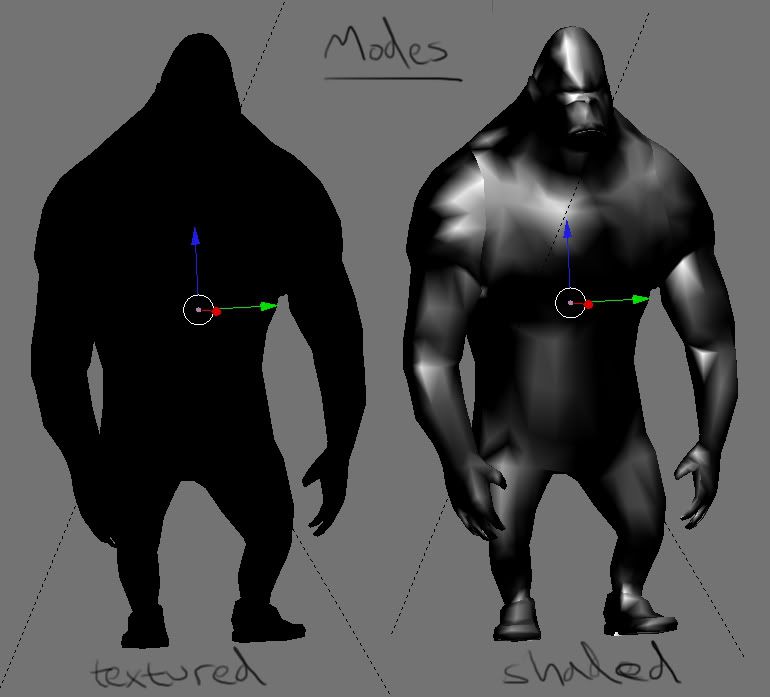 proof that my normal map isn't screwed:
If anyone can help that would be great,
a step by step of loading model and map to seeing them working together would be great.
i've burnt google out so please can people not refer me to the usual blender tutorials, they don't work for me.
thanks in advance
R!