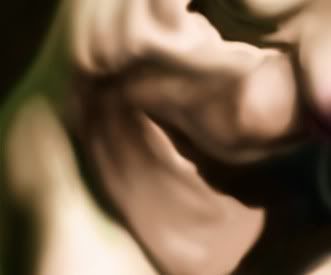 Following her extremely popular course 'Drawing on the Past' , Rebecca is back with more: Figuratively Speaking – Analyzing the Human Form. This new, seven week course is a must for any 2D artists wanting to gain the necessary skills to illustrate accurate human figures. However the in depth technical study of the human body will also provide an excellent grounding for 3d modelers and texturers who enjoy drawing/painting and who intend to model accurate depictions of the human form.
A comment on Rebecca's last course:
"I would like to express my deep thanks for your untiring and relentless support throughout the course. You are truly the embodiment of what teachers are meant to be. Your passion for drawing and helping others is nothing short of phenomenal, and the undeniable patience and good humour you have shown in the face of any issue has been commendable. In short, you rock."
Martin Brennand, Student, Drawing on the Past
Registration will close soon. Student numbers will be strictly limited to 25 places only, and the course will fill quickly so enroll now.
For more details and enrolment information go to http://workshops.cgsociety.org/courses/000014/
Course Begins: 10 February 2006
Course Ends: 07 April 2006
Active weeks: 9
Fees: USD $399.00
CGSociety Members receive a 5% discount on all CGWorkshops' courses: