Hey guys, that's my first threat here so let me know if it's not the right place for this question.
I'm setting up this scene in Particle Flow (just an object changing to another, with collisions and stuff)
http://www.youtube.com/watch?v=zAr7nlrfxTw&feature=youtu.be
The problem is that the Event 002 particles get the Event 001 mP Shape. It's ignoring the mP Shape 002 inside Event 002.
In this case all the pyramids have a box collision shape (as you can see as a yellow wireframe inside the pyramids).
That'st my setup in Particle View: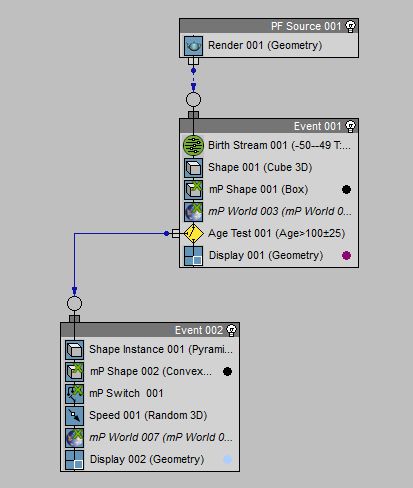 Anybody knows how to solve this? I would apreciate a lot.
Thank's