Title: Little Red Riding Hood
Name: Vanja Todoric
Country: Serbia
Software: Photoshop
"Little red riding hood" by Charles Perrault, (Story board)
In this version there is no hunter who comes and rescues granny and the little girl in the end, … wolf eats them, story over.

This is the main reason why the girl has a scull instead of a face, (a "walking dead" metaphor)
and why all other illustrations are present in a more spookier manner

I would like to thank Mr Ricardo Tercio for the inspiration on the wolf character.
Comments are more than welcome.
Little Red's room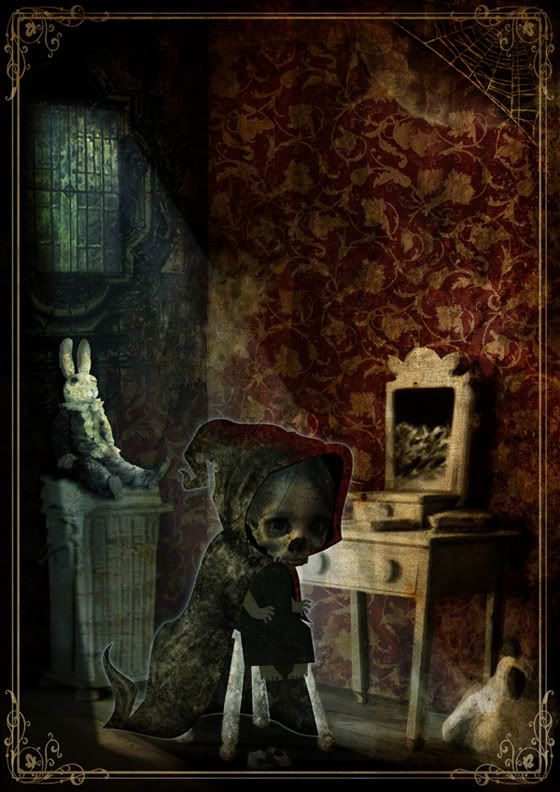 Little Red and the Wolf

Grandma's house

Little Red meets her doom