I have taken part in other challenges here on CGTalk but this is my first Lighting Challenge. I just had a couple of quick questions regarding how much is allowed.
I see that changes to the model are acceptable, but what about compositing and matte painting? A sky matte painting, for example? Or adding detail to the ocean with photographical elements of waves and foam?
Are we expected to do almost everything in the 3D render, or is heavy compositing allowed? I would surely supply breakdowns of any matte paintings and such.
Will the final judging be looking past all these bells and whistles and concentrate solely on the lighting of the 3D geometry? Or is the judgement based on overall best looking image?
Thanks a lot, I just wanted to run those questions by the admin(s) here!
Anyway, here is a screengrab of my progress so far: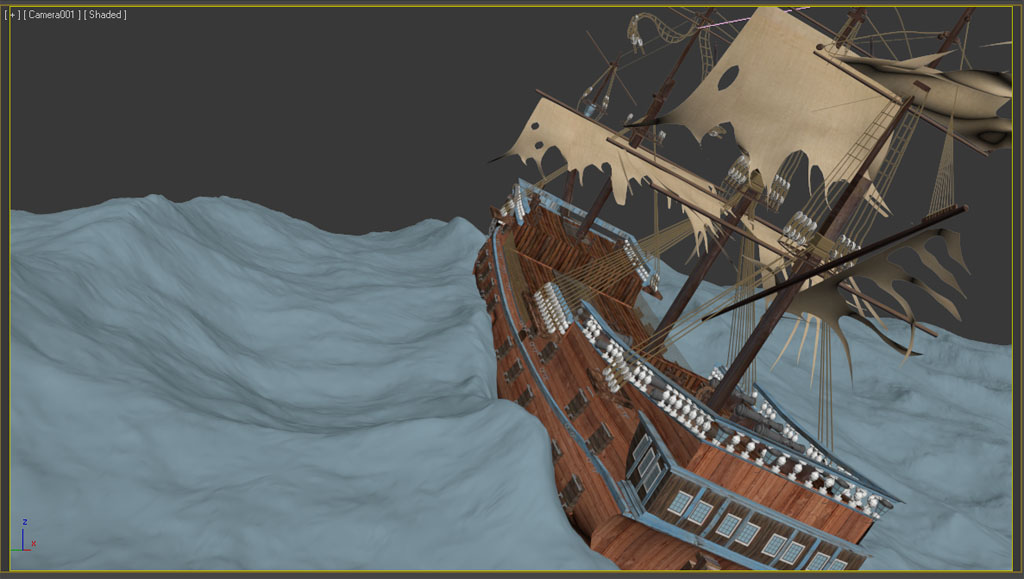 It's based on log entry #2, with the ship stuck in a storm.
I've spent about 4 hours on it so far, and have been concentrating on prepping the model. I shredded the sails by cutting up the polygons then using Cloth simulation in Max. I also closed the canon bay doors and have been roughly texturing the whole ship.
Once I finish this one, I hope to have time to work on the first log entry as well.