Hi everybody,
i am watching this forum for a long time, but never had the time to take part. With this challenge i want try to find some hours, because i like sailing ships.
I want to try a rendering with iray.
So this will be fun i think.
Here is my first setup. I choosed the light yellow color to show my idea of the first log entry.
A little hint…i will not need a water shader. So more time working on the ship.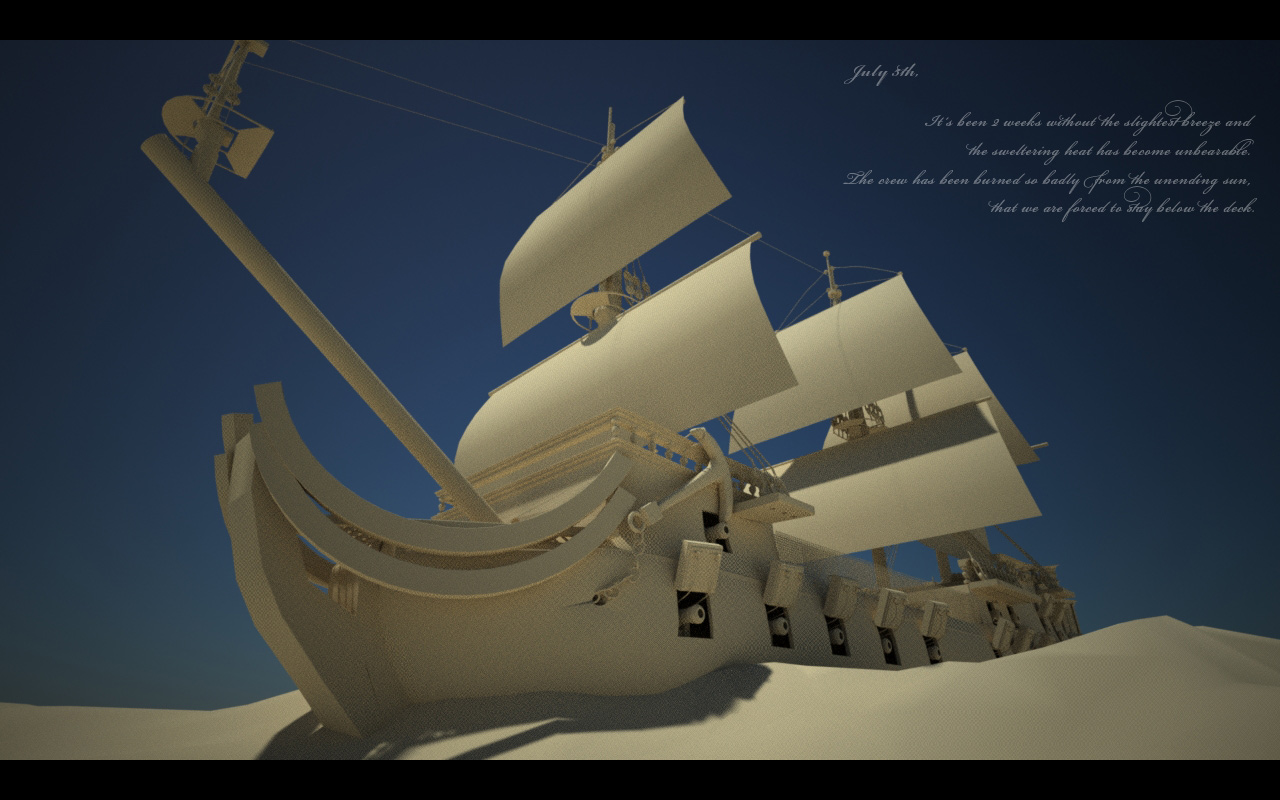 Cheers
Andreas