Title: In the Middle of the Riddle
Name: Robert Mekis
Country: Czech Republic
Software: Photoshop
It's fictional portrait from my own personal sci-fi project. The creation itself is sort of example how it SHALL NOT BE DONE, because picture was repainted / reshaped / reedited gazillion times. And only thanks to fact it's purely a digital painting the result still doesn't look like a crap.
On the other hand it's my favourite piece - I have made multiple experiments during the creation and learned a lot of (self-discovered) tricks. Like skin textures, jewelry and …indeed landscape itself.
Image was painted solely in Photoshop CS3 using basic brushes and smudge tools and it was created "almost" without reference (not counting extra study of the eyes, lips, skin texture etc). Physiognomy is probably still off, but it will take some time till I decide to fix some bits on the painting again.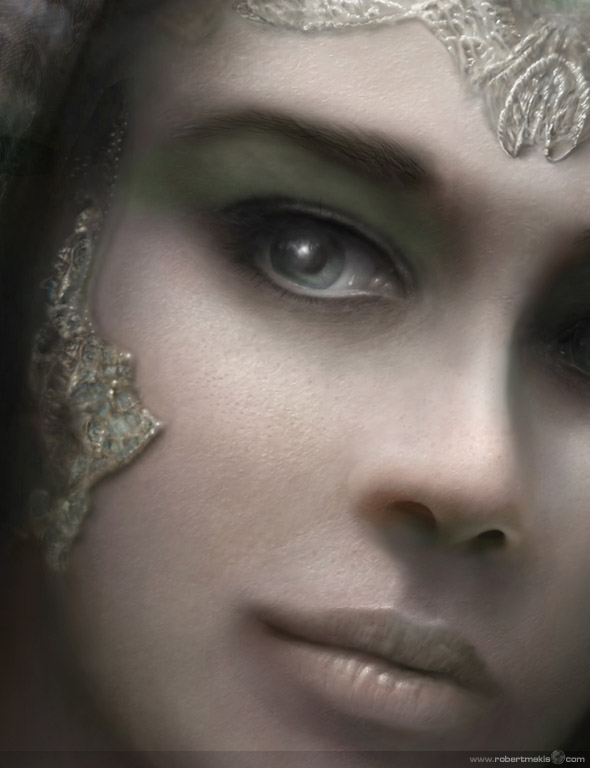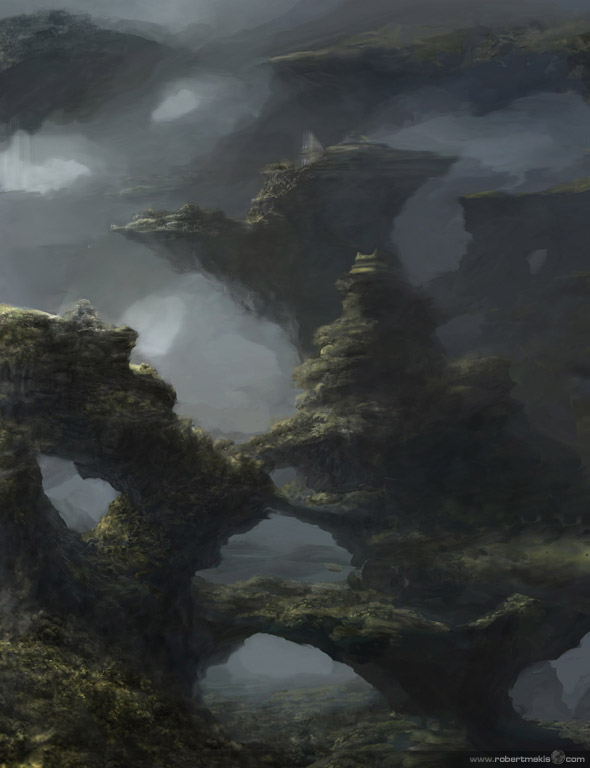 link to further details and wallpapers:
http://www.robertmekis.com/?kateg=painting&obsah=painting050a1