I know this is a late entry. I was blacklisted after speaking favorably about my experience with free internships. Seems they don't take kindly to that kind of talk… bartering time for experience. I learned Maya and Zbrush from Gnomon and DT DVDs.
Well, now that I can post I decided not to let adversity stand in the way of my home study plans.
I thought this challenge would be a great way to learn to do my first female forms.
So here it is. I decided to do a interesting Frazetta piece to learn my first 3D female form.
Frank Frazette was a great artist that I admire and although I never had a painting course. I love his work, I can paint and consider him a Great American Fine Artist.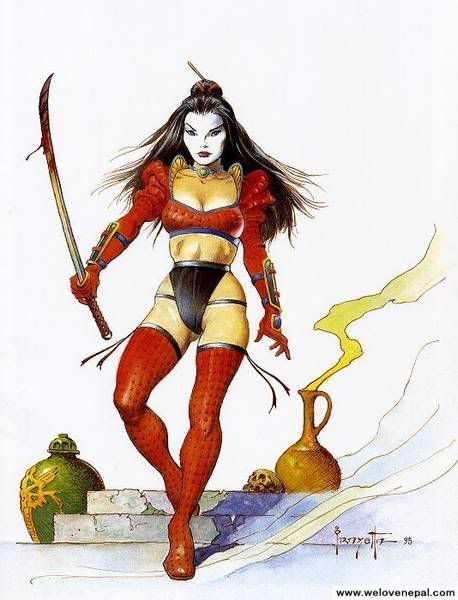 I really wanted to do number five first but I thought "Shi" would make a better animation character when I am down modeling her.