Jay-Mo, many, many thanks. Of course you should finish your queen too. You will see, once you get back to her, you will not stop until the end
Itsgallus, many thanks to you. Yeah, our Baby is growing and growing. She is amazing. And sometimes she gives daddy a bit spare time to work a bit on hers majesty here. LOL.
About my render setup: It´s acutally pretty basic. Infinite light for overall flowing light. One spotlight in front (but very dimm, because of the dark mood, Aliens need
, 2 or 3 pointlights (switched on and off on demand).
But the main effects I achieve with the render passes and an environment pass for a HDR map (which is only used for reflection in this case. Not for lightning). Most important, but on the downside render time increasing, is a separate AO pass. That one gives the most deepness in the overall color and in the shadows.
Btw, because of the slimy and shiny appearance of an Alien, I don´t use a specularity map here. Reflection is more effective for wetness.
The rendered passes are than composed in the great XSI composing tool. Here I can tweak reflection, refraction, specularity and adjust the colors and do my depth of field.
That´s it.
Paulius, I´m deeply honored and I thank you very much. Thanks for the stars, I highly appreciate. Paulius, you are so right about the teeth. I was sick of them too and so I spend my time off today, for correcting that. I tweaked the tooth material and applied a transperancy map for the teeth and the jaw-muscles. I´m more satisfied with the result now. Please tell me your feeling about it.
Roberto…many, many thanks for providing me this opportunity. That´s just great! Big thanks! :bowdown:
Azozel and Jedi-Juice, thank´s alot guys!
Ok, as I allready said, I tweaked the teeth and the jaw flesh to get more the transparent material look on them.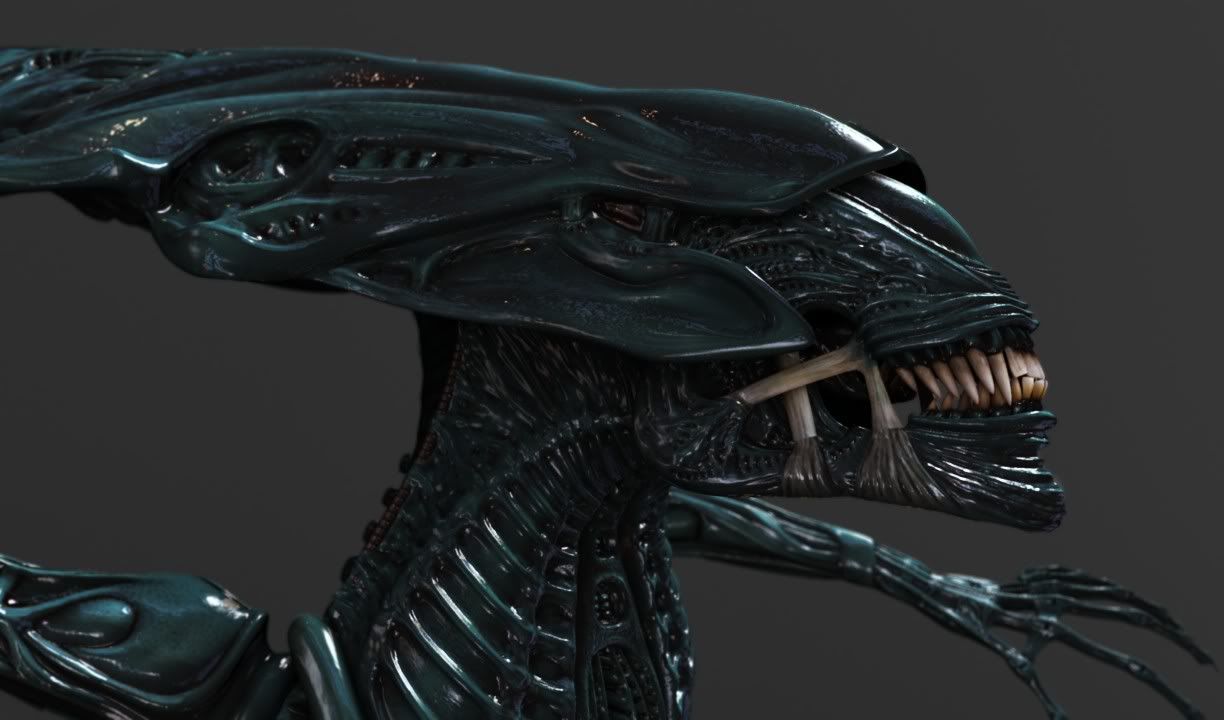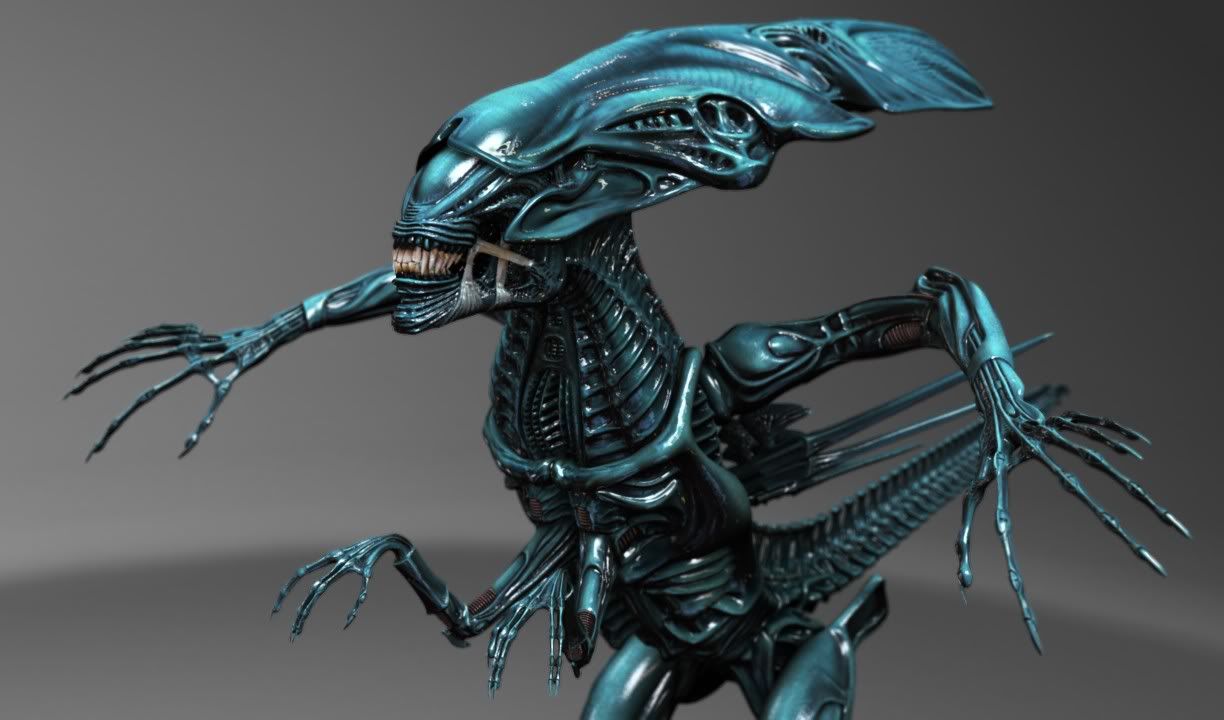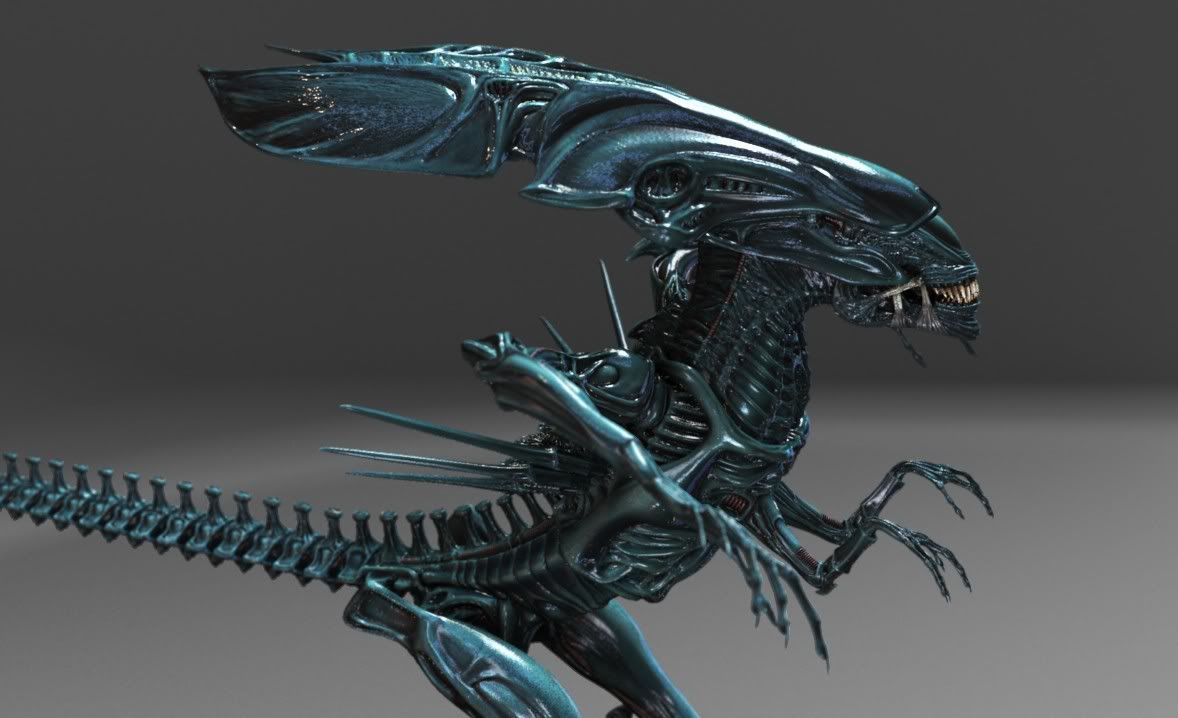 Cheers
Markus