thx guys =)
update on the leg: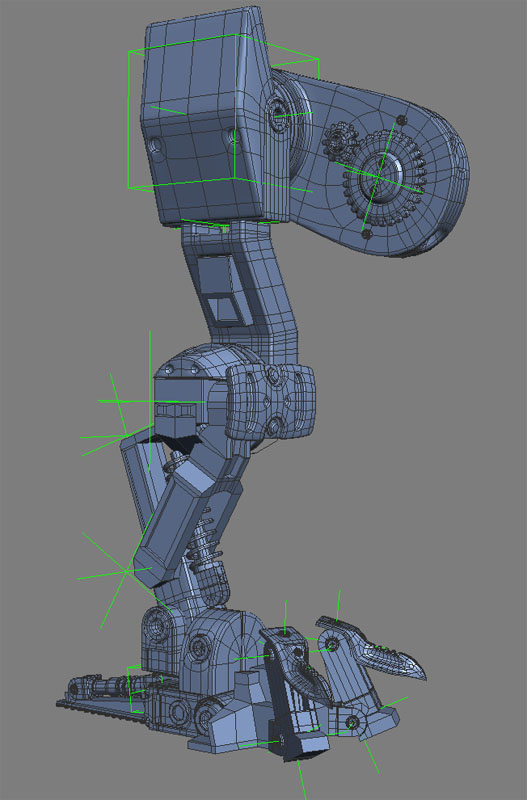 Still some parts arent subdivided and proportions needs to be checked. Foot still needs some details also.
I use linked dummies whenever i need to rotate something in an arbitratry angle so I always have reliable pivots.
Its important to rotate the parts to more or less fit my reference so I can easier make out the proportions.
edit: 14 hours are spent on modelling in totalt at the moment.