Hello everyone;)
I am new to riging in 3ds max(2011) and i am already having trouble setting up my leg bones:scream:
The character is a sceleton with 'mechanical' joints between the actual bones:

I snaped the Rig bones to the pivots of the sceleton bones, so the rotaion is the same.
But after connecting the upper bone to the ankle bone (HI Solver) the knee orientation is wrong: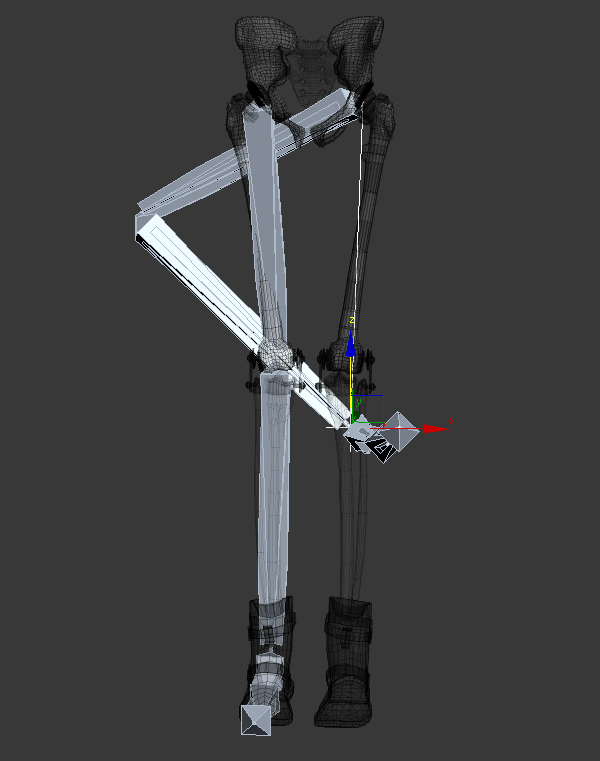 Now i tried many diffrent ways to solve this problem. I could fix the orientation by changing the angle in Hierachy ->IK->Rotational Joint->y Axis.
BUT then the rotation around the pivots of the 'real' sceleton bones get lost:
Can anyone tell what i am doing wrong or any suggestions what i could do?
thx, Jen:)