I decided to participate in this Challenge since i have always been an anime lover, and this is like my chance to do something about it, related with CG. My idea was creating the Bath House from the masterpiece of Hayao Miyazaki "Spirited Away". I spent the first day of my project in search for references and finally i had time to start. I have been modeling for two days and this is what i have so far. I don't know if it will be ready before the challenge ends, but i am having fun anyway, plus it is a chance to gain experience.
Hope you all like it !!!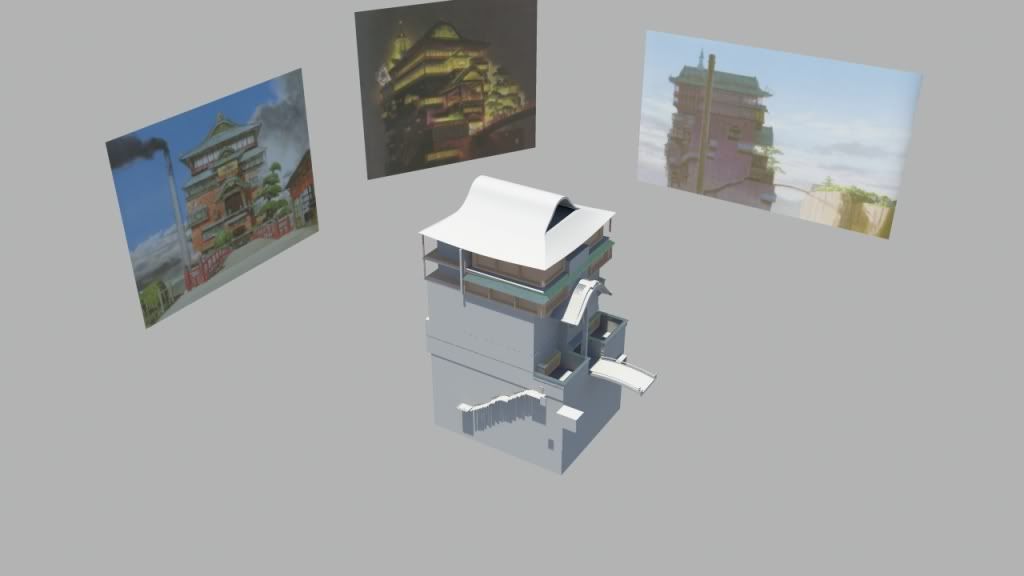 Here you can see the references better
I made two different references.
There is still so much to do !!! I am loving this !