Hi, my entry would be a diorama from He-Man & the Masters of the Universe.
The basic idea would be He-Man in a heroic pose riding on a rearing BattleCat.
I would be referencing from paintings by Earl Norem, and actual MOTU toys.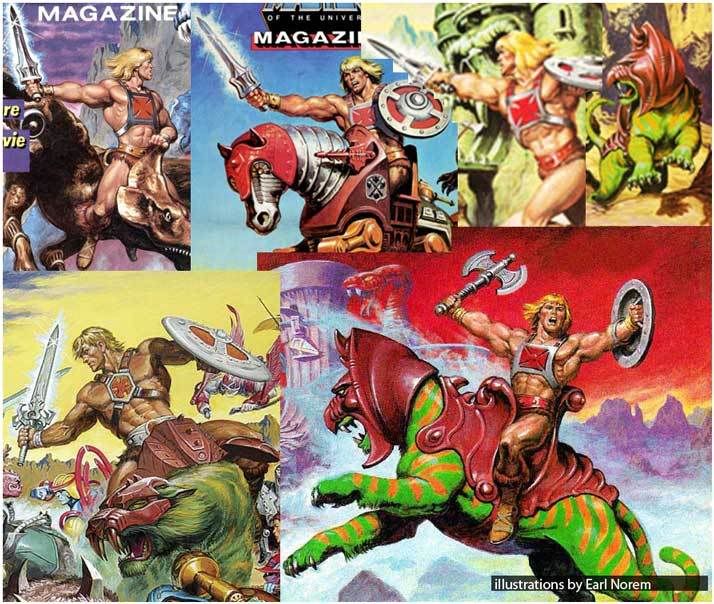 Hopefully the model would turn out as inspiring as the paintings.