hello all.
again, i couldn't resist and offered help for creating images. this time they're for an additional race for an online strategy game based on the good old VGA-Planets named Skrupel. right now it's in german only but in an upcoming version it will feature language packs.
the race, called the High Houses, is from the dune universe and a mixture of all stuff there is, not just only one house.
the race will feature the well-known heighliners used for transporting larger ship-amounts. there will be three sizes of these, each with a different number of ships it can take with it. allmost all the other ships will be restricted in their maximum travel distance.
please note that the ingame images are at maximum 150x75 pixels large (or small) so i will keep the level of detail relatively low (maybe i'll add more than "necessary" if it is decided to also make larger images)
the first ship i started with was the largest heighliner.
i did like the look of the heighkiners in David Lynch's movie more than the one from the miniseries. i also like the look of the giant docks found in homeworld. so i did mix them.
here's the largest one: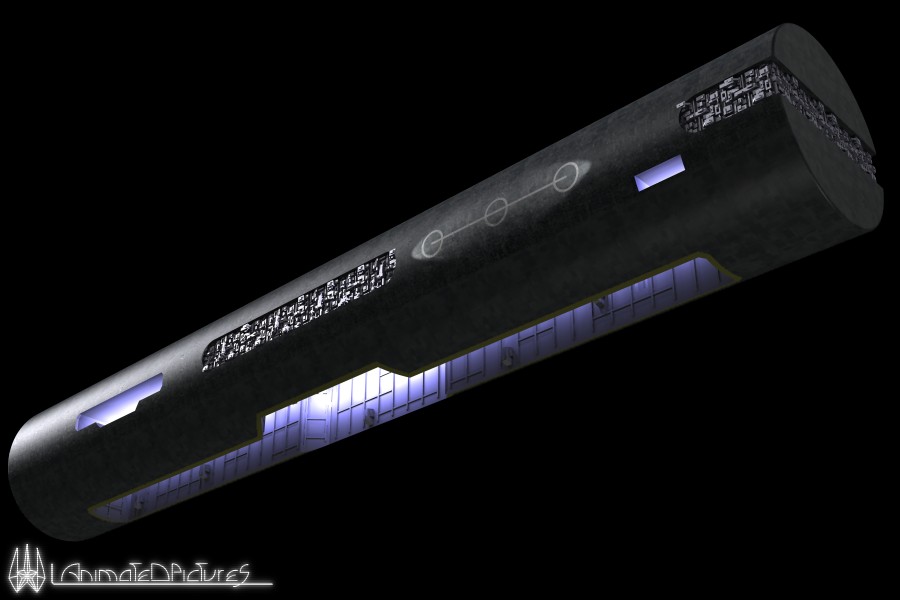 this is the smallest: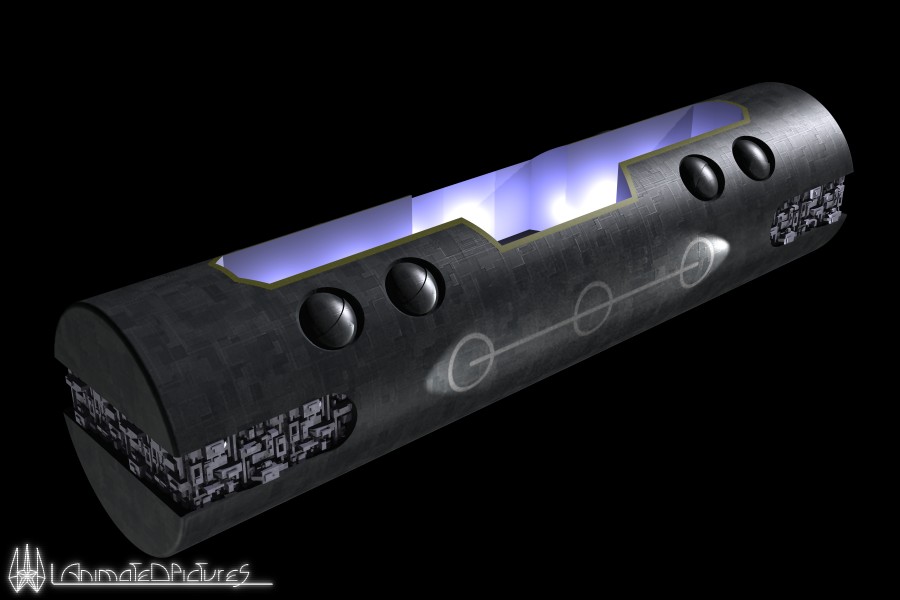 the logos on the sides of the ship are always the same size so you can guess the size difference
they are both not yet finished
next is the tleilax frigate. as the tleilax are the ones who do genetic engineering and the like it was decided that this ship should look organic, preferebly in the style of H.R. Giger. my initial thought was to adapt Giger's alien design as this is the most prominent made by him.
the inset in the lower large sphere is just a placeholder and will be ribbed in the final design. maybe also glowing in some fitting color. the brighter part in the middle with these claw-like thingies is supposed to be the mechanical part of the ship. the weapons will be mounted there. i will also add some kind of wings (bat-like, fingers with some kind of skin in between).
of course there will be also atreides and harkonnen frigates
c&c greatly appreciated
PS: if anyone has any references for all the houses' logos don't hesitate and post or pm them. all ships will have the house's logo painted on them.