Hi there everyone. Glad to serve as cannon fodder. Gonna need all the advice and critiques I could need. Sketches coming soon, mind u, I am not good at concept.
Edit. Thumbnails uploaded. C&C welcome. choices choices.
My first try. Personally I am opting for the last guy on the right, but as Gauss from Polycount would said, "Don't marry your first girlfriend, or sixth! Keep working."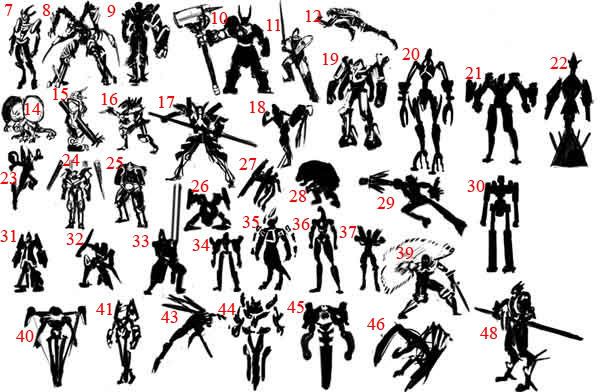 The first one on top is second attempt at thumbnailing some forms, which not many I liked. The second one here is the one I liked and detailed a little.
Edit:
Forgotten to add this. Generally I am opting for a melee combat expert 'Shadow', someone to get in close and deal close range catastrophe. The idea is currently between Swordsman or fist flinging.
Added numbering. I know, there's no 47. Silly me.