Happy holidays all, and welcome everyone to our sixth Digital Matte Painting challenge for December 2014, presented by CGSociety! As we're providing a different guided theme each month, this time around we have something a little different for you. Like before, everything will be judged by Milan Schere and David Luong, plus one new guest judge in order to stay fair and square.
This is always meant to be fun, while at the same time allow you to create a nice looking piece in the end and win some prizes. Your piece should be a finished environment matte painting still image, matching into the style and quality of the brief.
All skill levels of artists are welcome in this challenge!
The prizes for top 3 placements are:
1st Prize: 1 x CGWorkshop, 1 xCGTOD, 1 x Ballistic Book of Choice, 1 x CGSConnect Membership
2nd Prize: 1x CGTOD, 1 x Ballistic Book of Choice, 1 x CGSConnect Membership
3rd Prize: 1 x Ballistic Book of Choice, 1 x CGSConnect Membership
Required in every monthly challenge to qualify for the prizes:
An early rough concept of your idea, at least TWO W.I.P's (work in progress drafts) in the forum for critiques or you will not qualify. Your final draft must be delivered on or before 11:59pm PST on the last day of the month of the challenge.
To enter, simply create a new thread in this forum with the DATE of challenge and name such as: "December 2014 - Scott Brisbane"
For this month of Decmber, the theme is "Kung Fu Flashback" and the brief as follows:
The makers of Kung Fu Panda have decided to implement a flashback sequence revisiting an existing story point from one of the previous installments. For this, you as the Matte Painter, must create additional environment shots matching into the same sequence. This could be an establishing shot or a digital backdrop but must include the same feel and mood as seen in the already familiar scenes.

Objective: To create a full 2400x1000 pixel animated feature Matte Painting utilizing stylized techniques in order to match into your chosen sequence. Photography can be used but should be simplified to take off the photo-realistic look. You can work from concept to matte, using a typical refining and upgrading process, or create environments from scratch with 3D software based renders and additional 2D paint-overs for final sweetening. Both entails removing or adding detail and then really pushing color, shapes and form. All of the work needs to be tangible and not look "hand painted". It must match the quality and detail level of the CG look of the film overall. The style and shapes are mostly designed silhouettes but the light and texture is tangible and more realistic. These guidelines should allow all participants some freedom for shot composition but the general world has already been established. Ideally you will try to also match the time of day.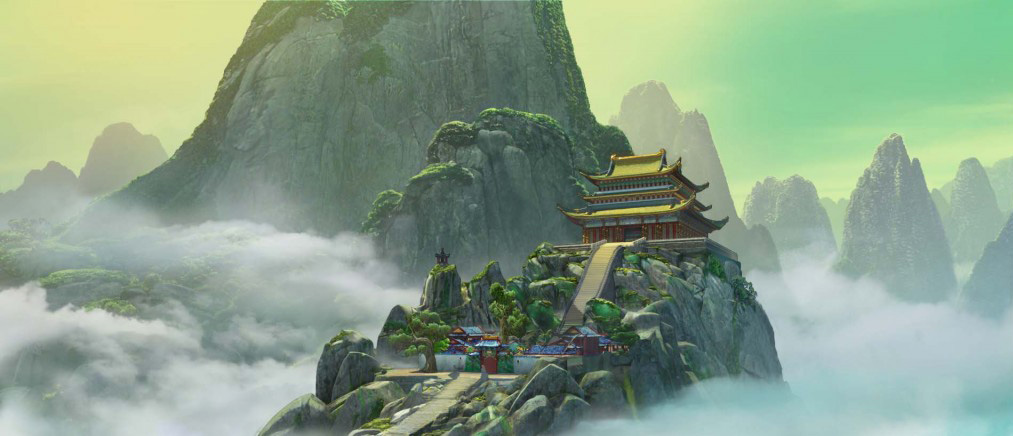 Tip: A good starting point are landscapes in Vue or modeling and texturing structures in Maya. Then light them, render, and paint over with photography here and there for more detail if needed in Photoshop. Beautiful skies are very important. In film VFX you don't really spend a great deal of time on the skies except finding the right mood and overall feeling or time of day. It's quite different in animation where you spend equal time on the composition, color, and cloud forms to create a "style" and cloudscape.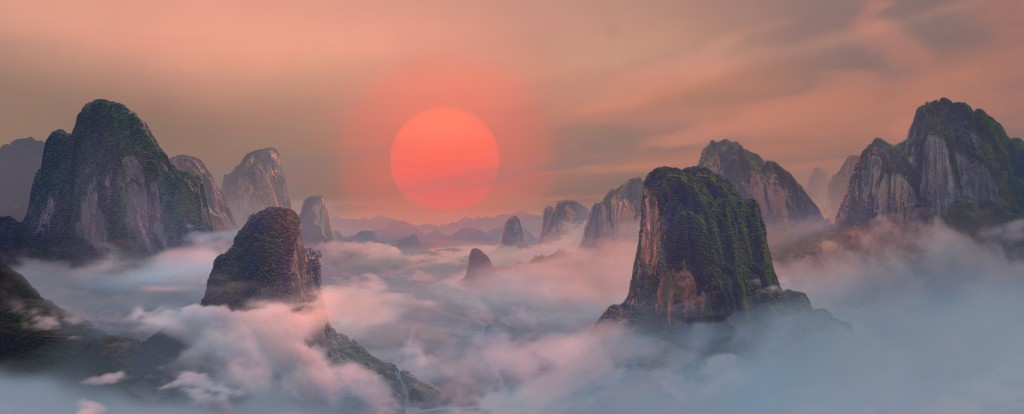 We'll be judging on creativity within the given spectrum, while matching as closely as possible to the brief in this challenge. Good luck to everyone! Please feel free to ask any questions here.
As always, you can ask general digital matte painting questions, and post WIP work not pertaining to this challenge in the regular DMP forum here: http://forums.cgsociety.org/forumdisplay.php?f=196