Hi Guys,
While ago I posted a thread and since then I re-rendered my scene but still I have some issues with my Diffuse and Indirect passes form my Beauty Color layer.
I did some screen-prints so you can have a look what exactly is happening and what is the rendered results:
These are my passes in NUKE


And here you can see what is the result after I compose them: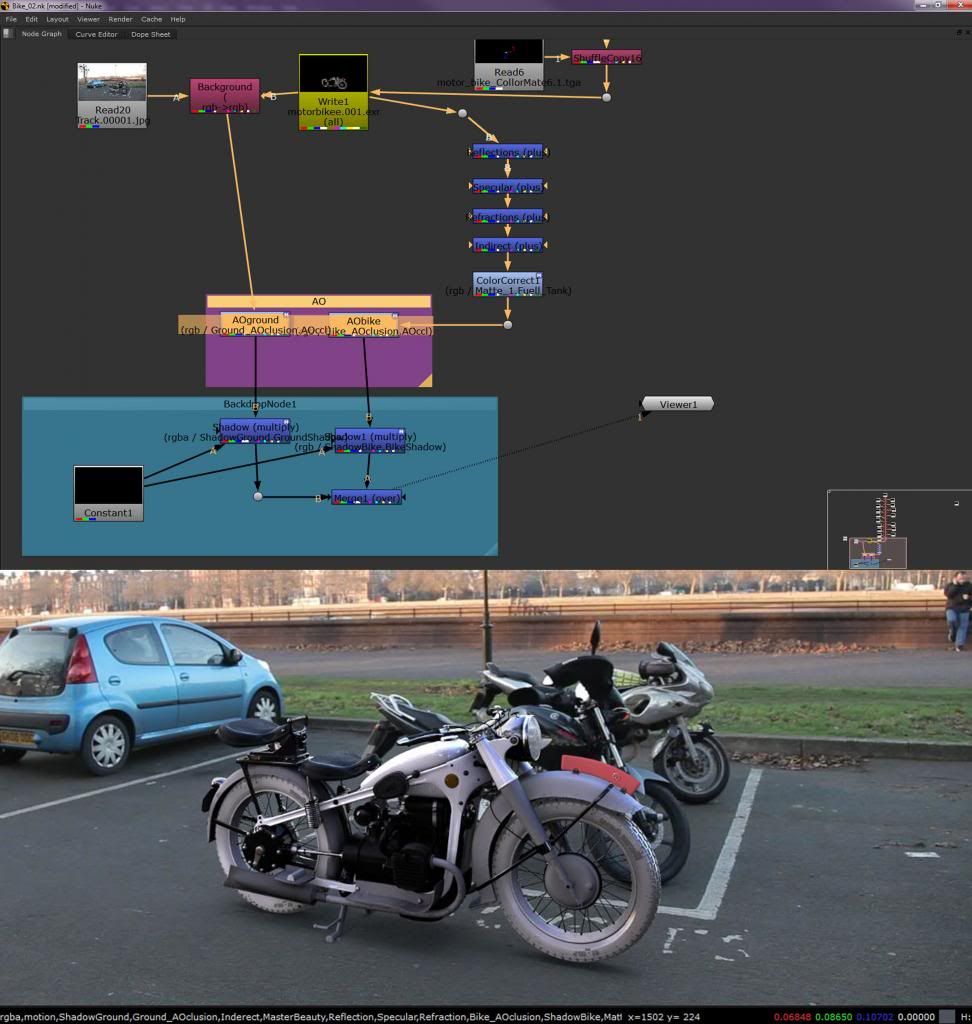 Now I'm not sure where all of this is going wrong, the most likely place is probably the render in Maya and Mental Ray but absolutely have no idea why I'm getting such results.
Here you can see my initial render setup:


My shading network consists mainly from mia_x_passes and mi_car_paint_phen_x_passes and I used the mib_color_mix to layer the materials.
Here few examples of my shading networks: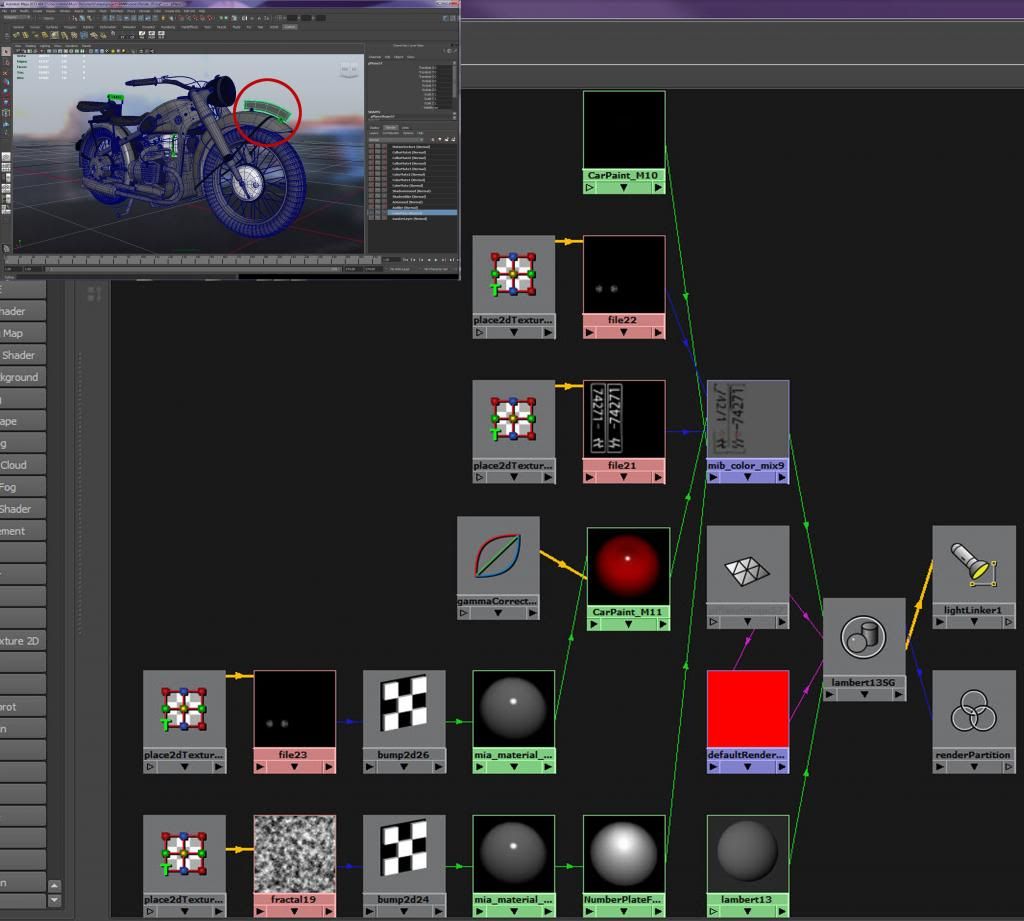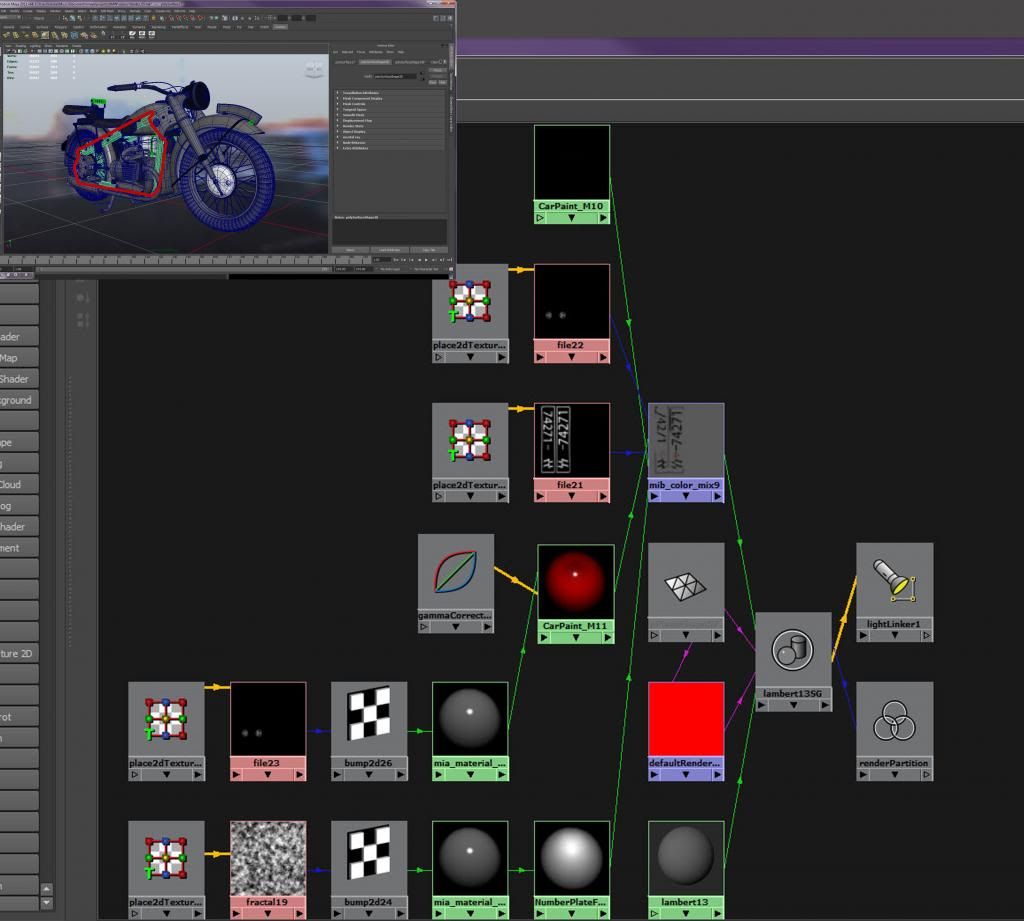 So basically, as I don't have much experience with rendering, for some reason I don't get any textures and colors on my Diffuse and Indirect.
Please provide some hep if you have some sort of solution for my problem, as this was the second time I rendered this scene and it takes forever.
Thanks.
Nik.