Just a little teaser for you guys, there will be a new linear workflow plugin appearing in the near future from yours truly.
If you do not know what linear workflow is then I thoroughly suggest you check out this thread and educate yourselves! In a nutshell what linear gamma workflow does for you is that it will help your rendering and lighting no-end, it will help you get rid of your blown out highlights and over-contrasty renders, your light falloffs that decay way too fast, your anti-aliasing that's somehow always thin and jagged or even dark, your color blends that just seem to go through odd colors, in essence it simply gives you better renders, it cannot be achieved by simply applying Gamma to the output, you must make sure that what goes into the engine is corrected against that otherwise all your colors will be washed out, and that's where this plugin steps in.
As a little taster of what linear workflow does, here's a couple of very basic preliminary images that show the difference between the default C4D render and a linear workflow render, these have been corrected to PC screen space (gamma of 2.2) rather than Mac (1.8) so on Macs they may appear a little bright, but take note of the smoother brightness falloff and less hard blown out areas (detail in light areas):
Standard Render, designed to try and push negative render effects (over-contrast, blown out areas)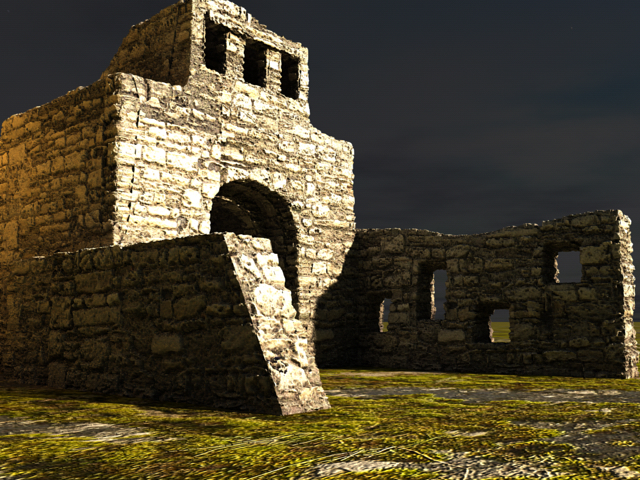 Partially Corrected, note much better light distribution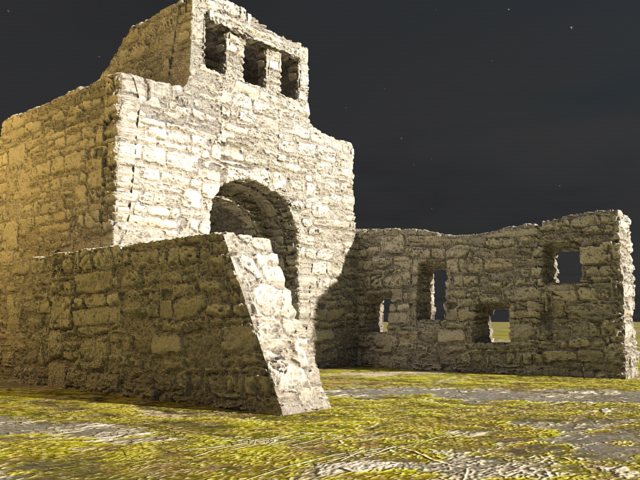 Standard Render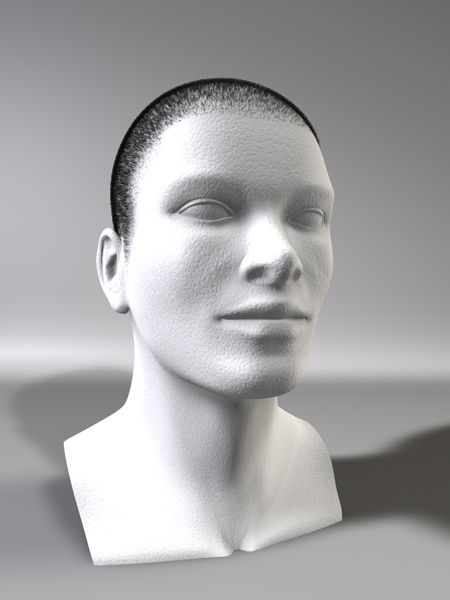 Linear Workflow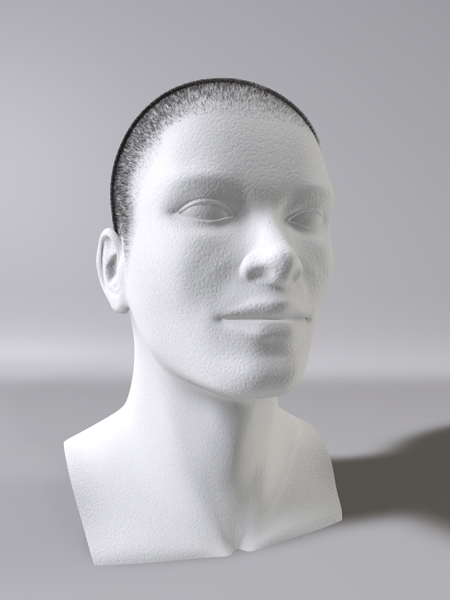 And of course the obligatory chequerboard that shows what using a non-linear output is doing to your anti-aliasing, as a clue - where the checks combine you'd expect a grey that is the same overall luminance as the cheques, i.e. half, working without linear you get the value of 50%… but that's not how your monitor sees it! Take a look at these images from a distance or just screw up your eyes to get an idea of how bright the horizon should be versus the closer ground in them. This example shows why you have to target the color space you're aiming for unless you want to be working with perceptual artifacts :
Standard (note darkening towards horizon)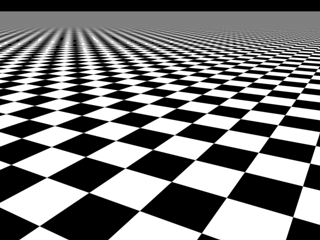 Corrected for the Mac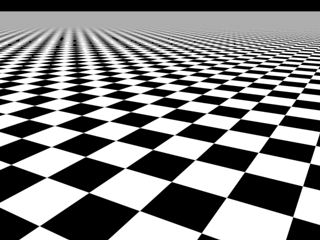 Corrected for the PC (on a mac this should look like it's lightening a bit towards the horizon)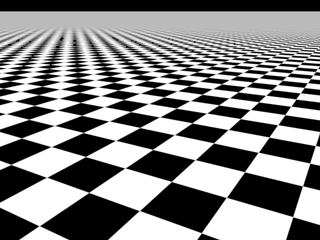 The plugin offers a full customization and restriction for how it is applied should you need it, but is also a very simple to use one too, install and hit render and it will do the rest, it also offers an in viewport preview of the gamma corrected result with EOGL for helping with lighting.
DeGamma will be available for C4D R11 in the coming weeks at a price yet to be decided and is at this moment in beta testing.