Title: Chun Li Street Fighter 4
Name: Mike Thompson
Country: USA
Software: Painter
This is my tribute to Capcom's epic fighting game. I've always been a fan of the franchise and really enjoy the latest game. I painted this in Corel Painter X with some color correction in Photoshop CS3. I worked on this between my paying jobs in anticipation of the release of the game. As always I am hoping to gain notice of someone in the games industry so I can get paid to do this. ; )
Work is especially slow right now with the economy, so I might try to do a series of these. If anyone has any contacts at Capcom, I'd love to get their opinion!
Please feel free to give me your feedback, the critiques are extremely helpful!!!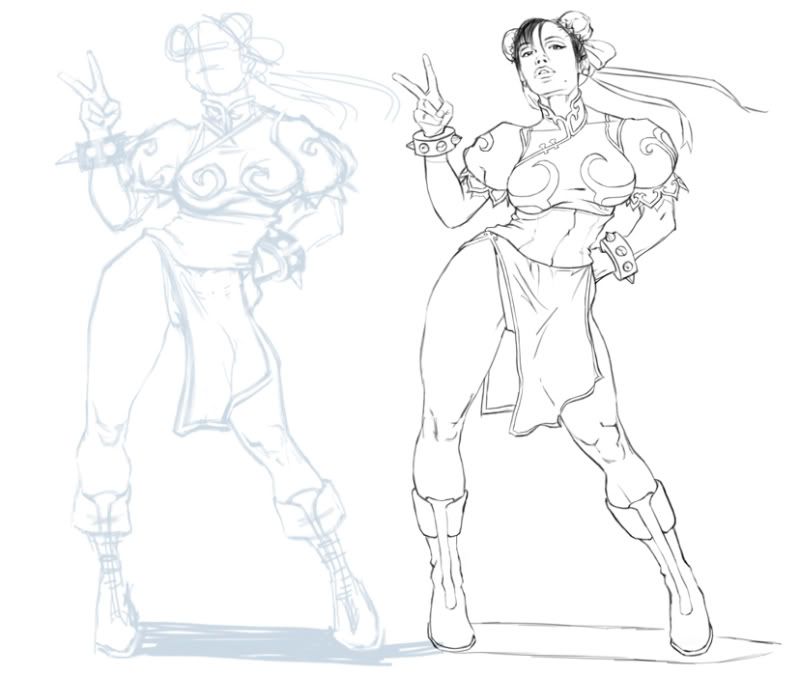 Pencils.
Original. I have to admit my initial color scheme on this was a mess. I had no idea what I wanted to do, but luckily I changed it from this. I did know I wanted her to stand out and have a bit of the graphic flare from the game. Also the face didn't work so I changed it also.
Face Detail. I decided to make her dress more of a vinyl material rather than the usual satin for a couple of reasons. Mainly I didn't want her to look like a Cosplay chick, also because it's not what you are use to seeing her wear. Although I'm sure it is incredibly impractical for fighting, especially a "Spinning Bird Kick!"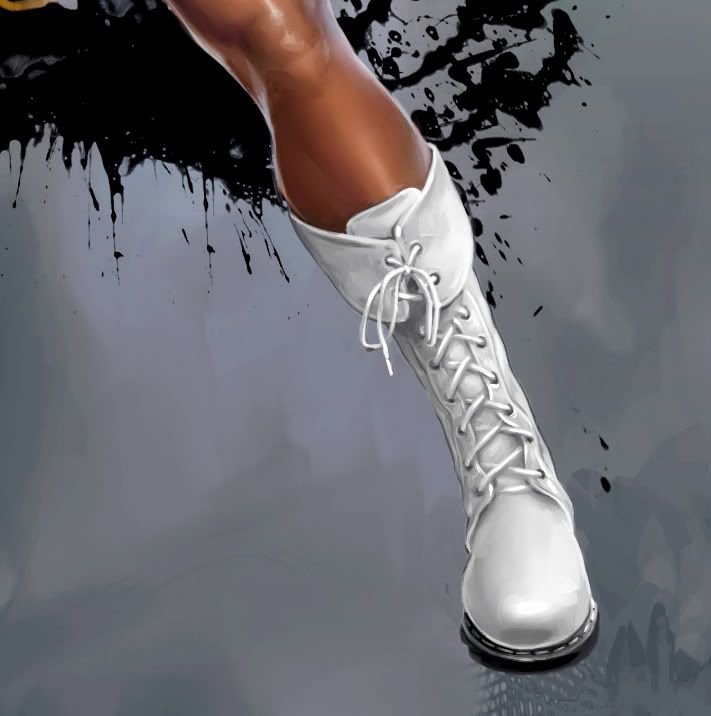 Boot Detail.