My admiration for one of the greatest American rock bands of all time, Journey, led me to this concept. When Steve Perry opens his mouth to sing, ice floes melt in the Arctic, flowers blossum in the Gobi desert, young girls heave deep sighs, and the world is at peace. He is the defender of freedom and justice in this country, and therefore should probably be painted as Robocop.
FINAL VERSION: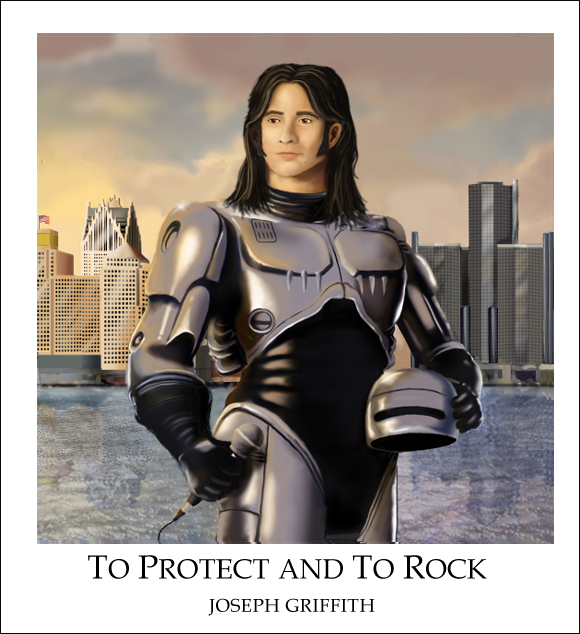 INITIAL SKETCH:
The background is the city of Detroit. I do not live in Detroit nor have I ever been there, but in "Don't Stop Believin", the city boy took the midnight train going anywhere. This is poetry I can only dream of reproducing upon the digital canvas.
I know you're thinking, "This is the greatest idea ever". Well don't thank me, thank Journey.
By the way, this is my first serious attempt at painting with a Wacom. The Ron Jeremy painting was just practice. So right now, I'm laying down the base colors as we speak. Please feel free to reply the hell out of this thread.