Hmm…
Hmmm…
Hmm…
I always have trouble thinking up a good way to start a post.. :shrug:

Anyway, um, I've been working on this model for about a week or two now, and I think most of the bulk modeling is done now, and the rest should be details, but unfortunately, my mind has given out on me, and I have utterly no idea what details I should add… The character is currently 3870 faces, and I'm aiming for less then 5000. Weapons, main and auxilary, are in progress, but not really far enough along to post up here. So, if you have any ideas about what I could do to add detail to this soldier model, please say so.
Also, I've never really modeled a character before, and I was wondering, do I have enough edgeloops and stuff around the joints for when it comes time to rig and pose him? Or am I going to need to add some more? Thanks! And, umm, one last question… This may be a bit of a newbie-ish question, but, being unable to find answers in the help files or tutorials, I have to ask… How does one color the polys of a model without mapping or texturing it? I see these pics all the time of peoples models which are untextured, but still have lots of different colors… Again, my thanks!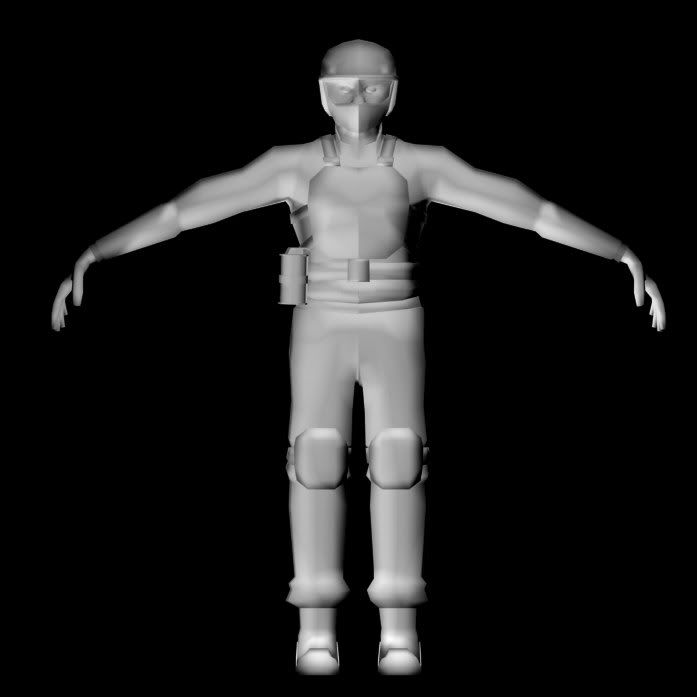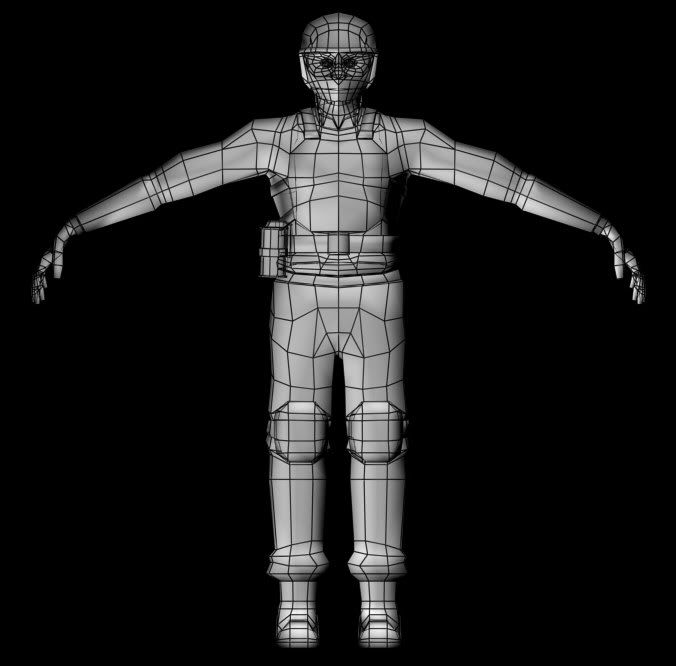 Oh, he he, also, if you know a way to take better pics of a model, do tell, as I am at a loss as to how you guys get such clear pictures :shrug: