Hi Guys,
i want to model a Braided Rope like in the Reference here:

I've already created a Formula-Spline (up/down pattern) for one single color… and bend'ed it to get the correct shape… but i think the problem is, that i have round ropes instead of wrapped cubes, but the banking isn't working correctly here… so i struggle around, to get the thing look perfect…
i found this tutorial in Solidworks, and this seems to be the thing i need
https://grabcad.com/questions/tutorial-how-to-model-a-braided-hose-in-solidworks
But i don't know, how to achieve this in Cinema 4D
Any suggestions for me ?
Thank you!
Already tried "Reeper/GridMaker -Plugin" but its not what i want
My Results so far: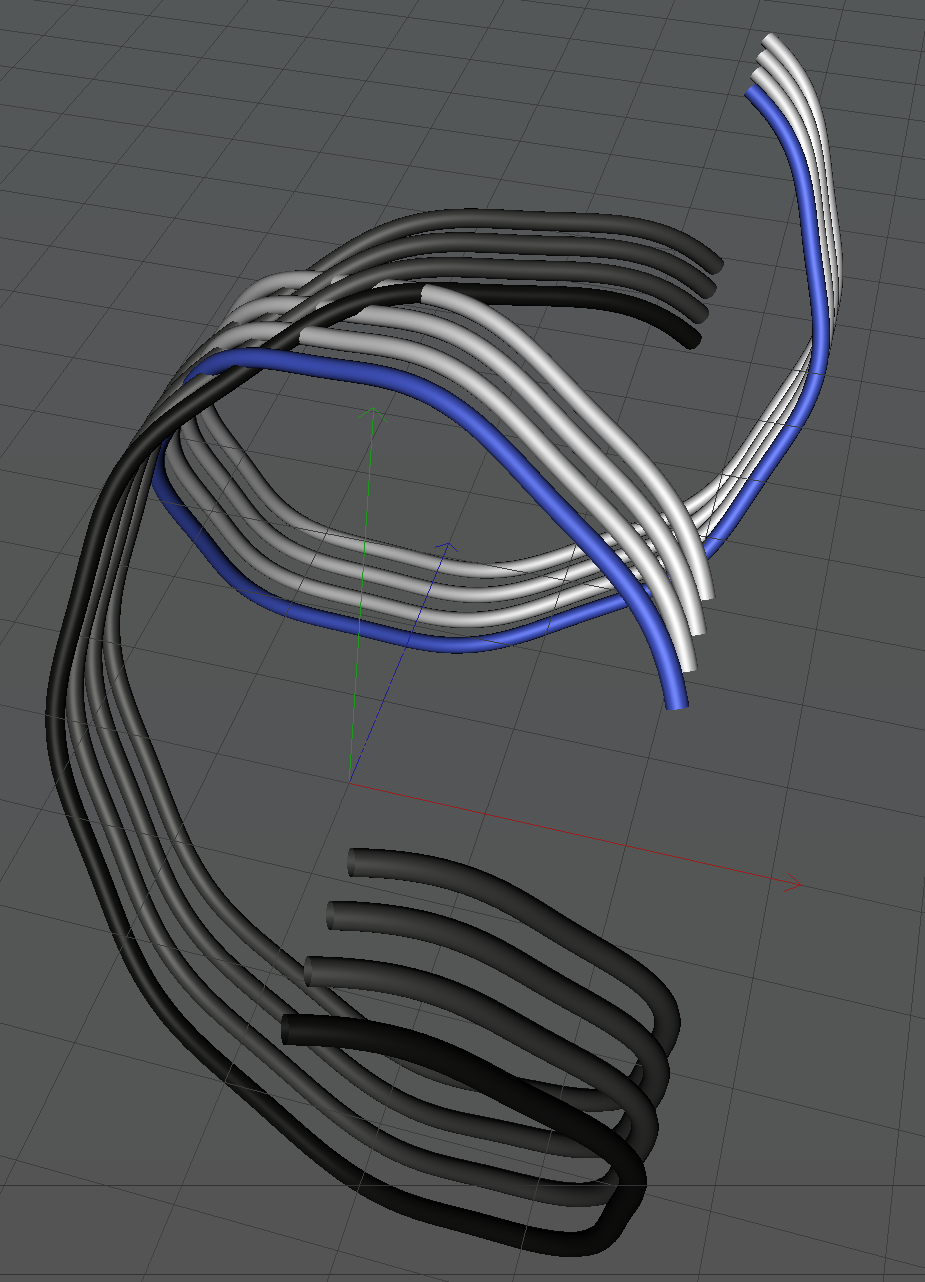 THANKs for any help!