HI Shark,
The Idea is to use the poles to change the direction of the geometry, i find it makes for quicker rigging and less geometry then normal. The extra polygons tend to get used in extra details. The models below are supposed to be of game-ish quality, they have some details that a Normal map would take care of. I still put full geometry resolution on the ears for instance, yet manage to stay under 7K. I' I'm debating i've been able to get some of my students understanding the techniques and some of them are consistently hitting lower polycounts then mine. I debated lowering their grades for showing me up like that…
Below are two different models just to give an idea on two different resolution targets:

The back for instance has alot of muscles and many people neglect it. but just following the structure gives a nice almost sculpted look.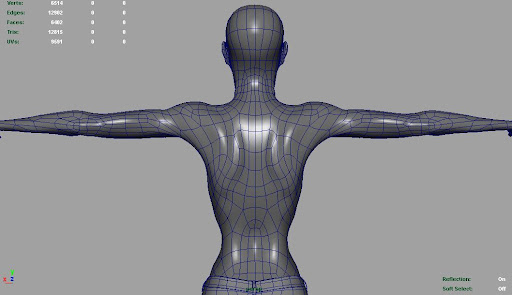 The has so many muscles and this method helps with solidifying the cheek bone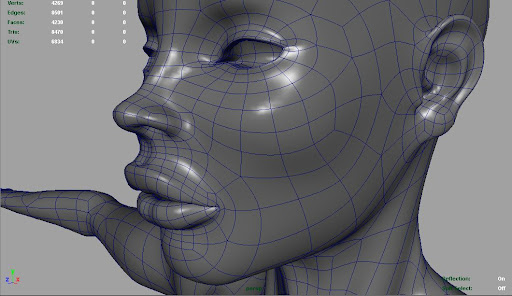 The front also is able to get a nice cheat as well.