beveling poligonsurfaces is a very complicated mathematical task.
therefor I dont want to be to rude. any development is good. I just was anojed by the marketing talk… the propably best bevel in the industry…
well theese where my results: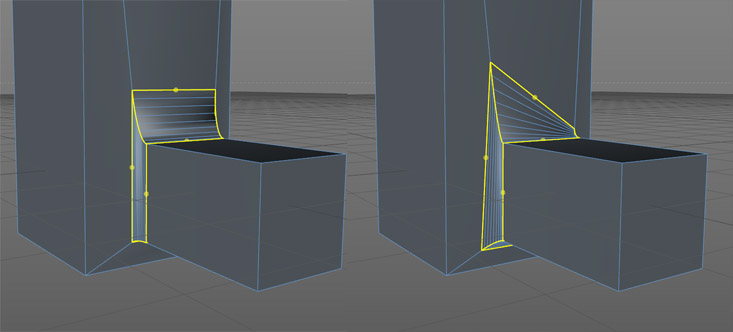 the geometry results from a bevel. if you convert the plane to a n-goone, the bevel works just fine.
I understand the differents between the definitions of polys and n-goons. but I would love to have a button to switch on "edges on plain surfaces can be moved around by the bevel"
or "the bevel is allowed to make new polys on the plain surface"
that way I would not have to change all flat surfaces into n-goones.
that might work well for your own modelling workflow, but if you have to bevel tesselated construction material. well it might be a bit cumbersome.
best regards
Jops