I want to share something here.
My students are really awesome. Intelligent, passionate, creative, hard-working, funny, and just really nice people in general.
The 14th run of the workshop that just concluded was one of the best runs I've taught, with really enthusiastic, hard-working, intelligent, and appreciative students. They surprised me at the end of the workshop with this lovely image: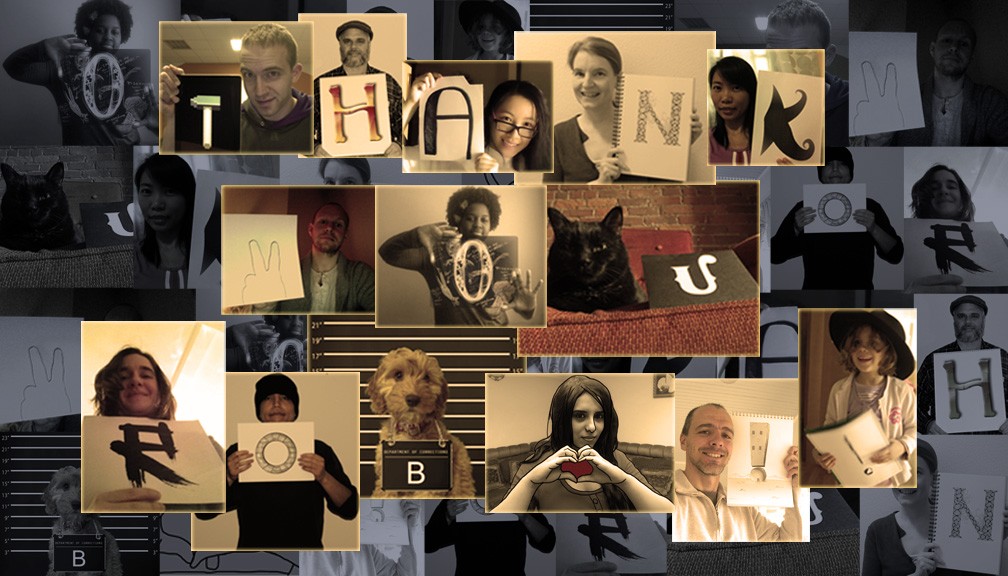 Kirsty, the workshop manager for Ballistic Media, is awesome too. For my fortieth birthday, not only did she send gifts, she also surprised me with a special art competition for my alumni students. The winners got to choose a workshop for free (that's $599 in value). According to Kirsty's rules, I had to pick two winners, and here are the two I picked as winners, and the two runner-up's:
(The theme of the competition was "Surprise!")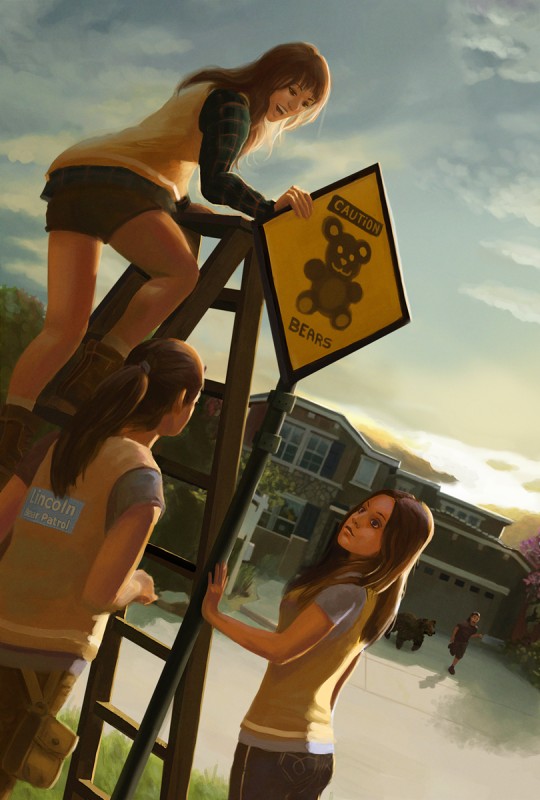 Jean-Noe Tharin was the winner. His explanation of the "surprise" was hilarious too:
"Robert is helping us all to achieve our artistic goals. It's our turn to help him achieve his resolution! I've mailed some people in California and made some calls and I'm glad to say that Lincoln is now a national park with wild bears. Bears are perfect running pet and will help him to stay fit!
The newly formed Lincoln Bear Patrol (LBP) will put some signs in the street tomorrow morning to warn people that their new (friendly) neighbours are there!"
(The in-joke is that for my new year's resolution, I said I wasn't going to list "regular exercise" as one of the goals anymore, because I always fail at achieving it year after year. I'm happy to say that I've actually been pretty good at keeping it up so far this year, and no wild bears required.")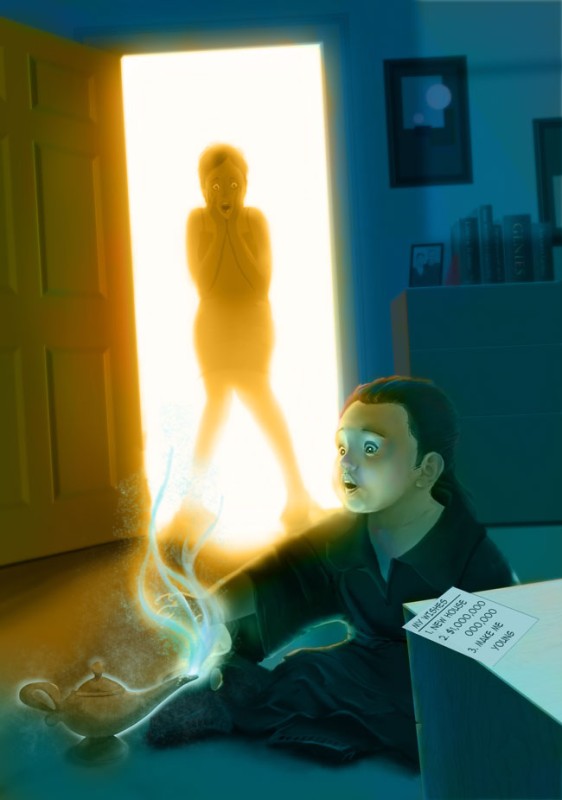 Suresh V. Selvaraj was the other winner. His idea was entertaining and easy to understand, and had a strong cohesiveness in how the idea was executed.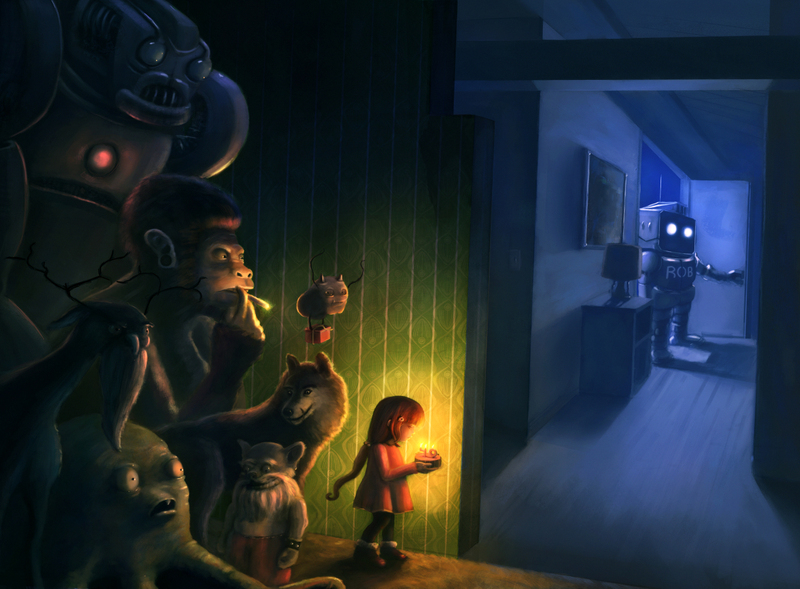 Jorge Valentin Cruz's entry was a strong runner-up, with a quirky idea and strong execution. In the alumni students forum (a private forum just for my alumni students. I created it so I can continue to mentor all of my students after the workshop has ended, for as long as they still need my help), Jorge always jokes about how he thinks I have cybernetic eyes, since I always spot problems in students' work that they themselves never notice; that's why I'm depicted as a robot. And the cast of disparate characters? That's the "surprise," according to him.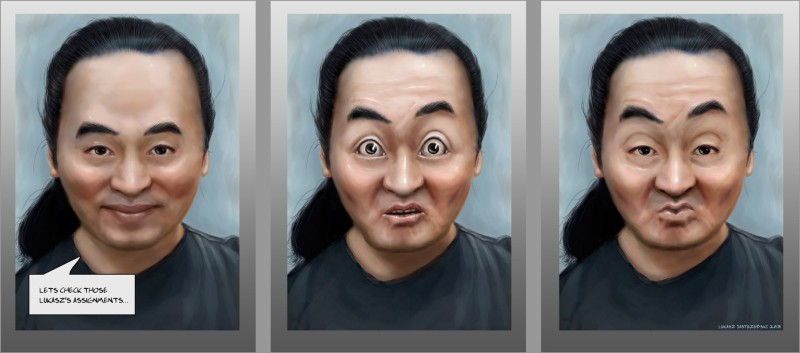 Lukasz Jastrzebski's caricature of me was another strong runner-up. He imagined how my face looks when I look at the assignments the students posted.
I don't know if other online workshop instructors receive these kinds of appreciative gestures from their students (as far as I know, they don't–online workshops are often quite impersonal), and it makes me feel all warm and fuzzy inside to know that all of the hard work I put into helping my students reach their goals and fulfill their dreams are well appreciated.