2/6/06 (or 6/2/06 for North America, or 06/6/2 for China :))
Hello.
[b]This thread starts out slowly with some old attempt, however I'm now using this thread to post my sketches and speedpaintings as i do them; please check the latest page, and feel free to leave a comment! I'm always looking for opinions and fresh eyes /b
---
I would love some feedback on this piece. Painted in photoshop since I became inspired to try out some of the great brushes here –http://forums.cgsociety.org/showthread.php?t=200222 it's supposed to show a fighter jet of some description shooting from a huge bank of cloud…I just think it's lacking something…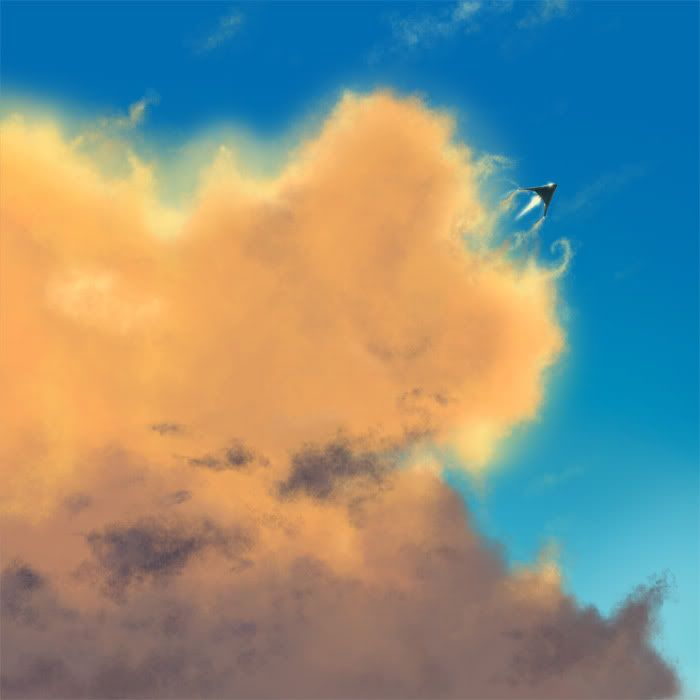 any advice?
-thanks