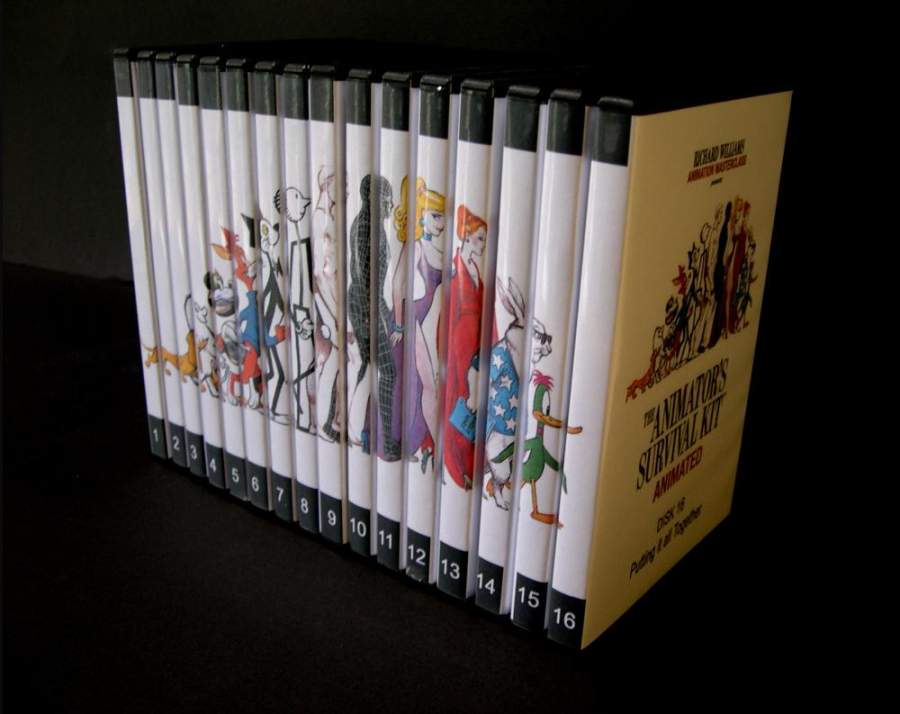 "Richard Williams, triple Oscar winner and Director of Animation of Who Framed Roger Rabbit has combined his best-selling book, "The Animator's Survival Kit", with his legendary Masterclasses.
Now available for the first time as a 16-DVD boxed set - there's never been anything like it. Filmed at Blue Sky Studios in New York, the Masterclass is inter-cut with over 350 animated examples. Richard is the link-man passing on the secrets of the masters of the golden age of animation to the present generation of animators."
http://www.theanimatorssurvivalkit.com/index.html
HOOOOOOOOOOOOOLY!! I know what i want for my birthday!
PS: Someone for the love of god help him design a better site. I cant find a way to click on the promo links. It is like some sort of puzzle game to navigate that site.