I started work on recreating a pavillion thatís at one of my relativeís house. Recreating it in 3D has been very simple thus far. The structure itself is nearly finishedĖjust a few small touches left. After that, itís all props (which there are a
lot
of, by the way).
This is intended to be a modeling test for meĖI donít plan on texturing any of it right away. Iím much more interested nailing it down geometry-wise. Below are a few renders and one reference photo. I took around 40 reference pictures.
So far, itís [edit]~3700 triangles[/edit] (not including the ground, of course). For the completed scene, I want to keep it under 8k, 10k max triangles.
Newest Image: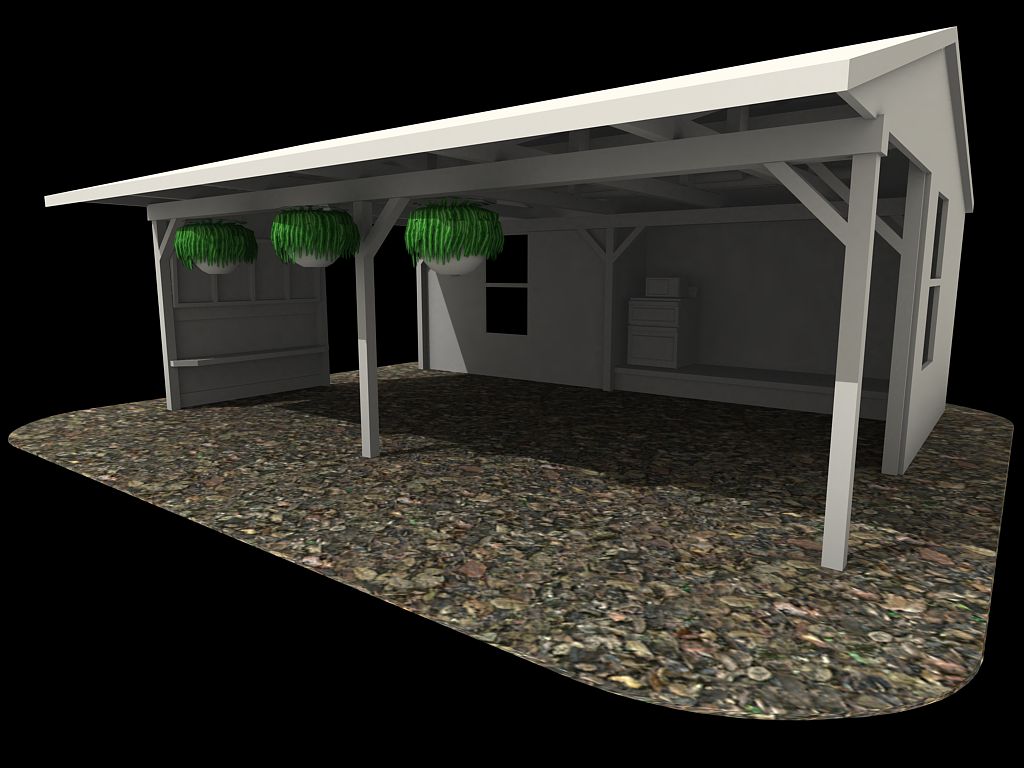 Comments and crit appreciated.
~Syn