What is SoundWave?
SoundWave let you any sound to an item in LightWave 3D.
Full 3D sound, surround setups like 5.1 and 7.1 fully supported.
Animate position, volume, pitch & frequency.

First keyframe defines starttime
Objects can be set to block sounds with SoundWave displacement.
These objects can be animated on position and rotation.
Recording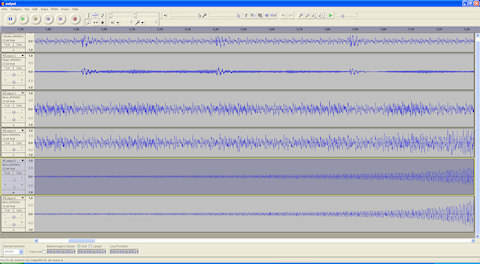 Save to multichannel .wav
This only works if your soundcard support surround sound setup and has this active.
Supported formats
wav, mp3, aiff, ogg, flac, mod, xm, s3m and more.

Demo video
Available for Windows, 32/64bit plugin.
15 days demo can be downloaded for LightWave 32bit.
http://soundwave.walen.se