I decided to join the CGtalk ranks for my first Dominance War, definitely looking forward to watching everyone's progress
This is my entry, he is in the Warlord class and his name is Abris. I'm still working on his gear and accessories trying to nail down the over-all look I'm aiming for. I'm on a pretty crappy internet connection right now so I'm keeping my images somewhat moderately sized, so I apologize for that and I'll try to let all of you see as much as I can upload. Crits, comments, suggestions are all welcomed!
Background: Abris has gone through the intergalactic war scavaging through planets and their junkyards and piles finding the neccassary tools he can use in order to survive. He was an average human that did not want to fight this war, but now he is faced with the reality that if he doesnt...he will die. While traveling though worm holes to search the planets, he found himself confronted with a monsterous beast that injected Abris with his deadly venom. Before dying, the victims would mutate into ant like creatures before being devoured by the beast. But before Abris could fully transform, he was rescued by an unknown man that used his magical powers to save Abris' life. The only drawback is that now Abris will remain in his mutated state, half man and half ant. His heart darkened because of who he now has become and has obtained magical powers that he uses only to defend himself.
Latest Update: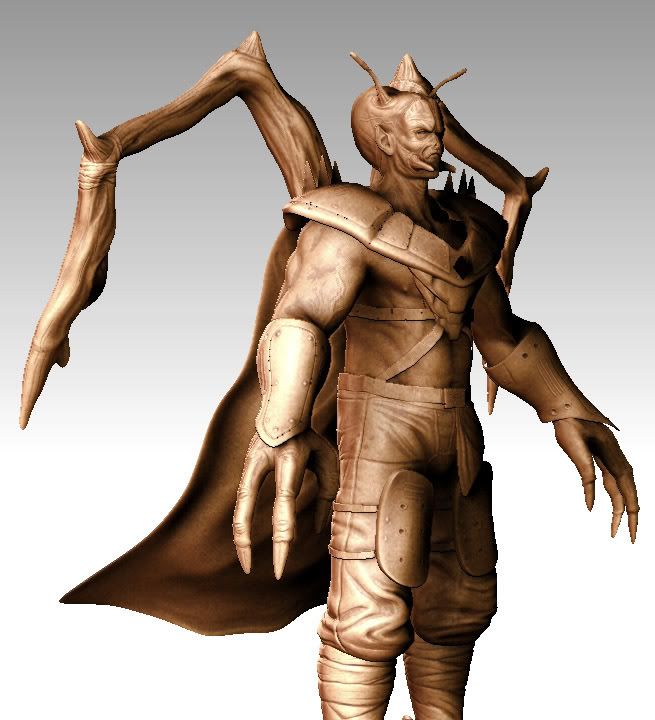 Artifact: