This is a little project for a little contest at Facepunch Studios. I wanted to use this as an exercise in learning how to generate highpoly normal maps for a low poly model.
Here's what I've got so far...
Uv's:
But I hit a bit of a snag when it comes to the normal map...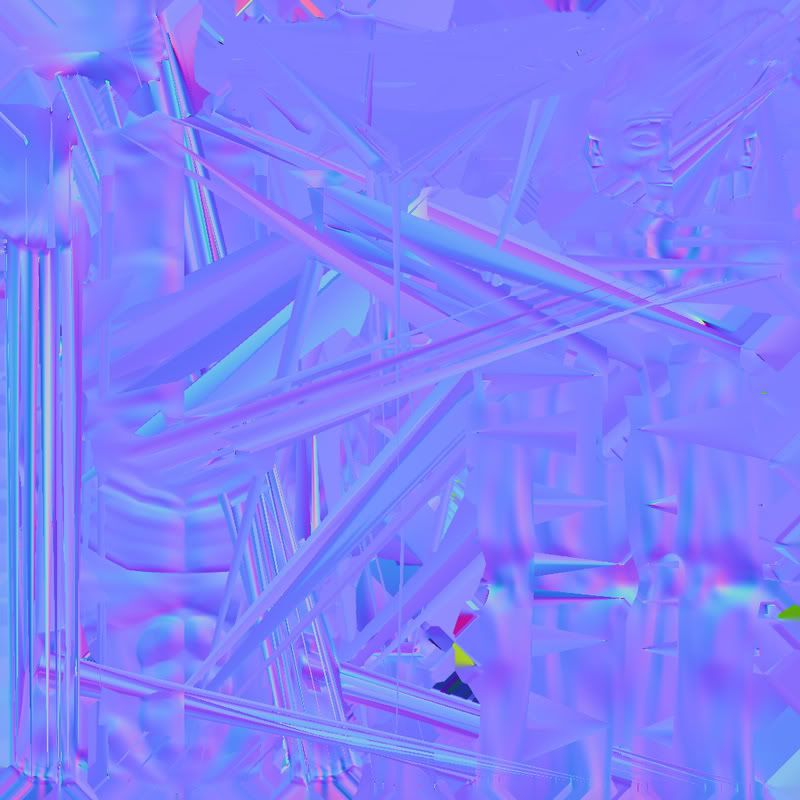 I'm using Maya and Mudbox...anybody know what's going on here?