Anyone here played with rendering maya fluids with software particles?
I did a small test and reduced the opacity of the particles but the integration is really bad.
Here is a screen cap to hit home on the problem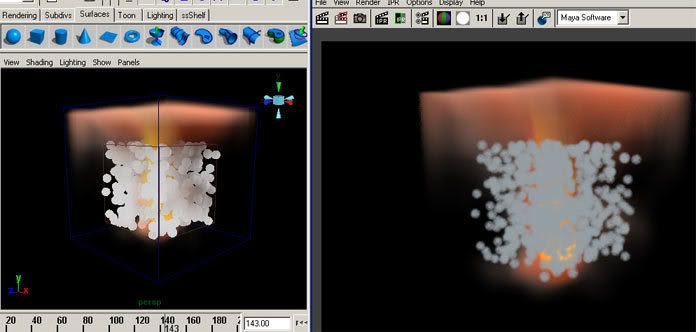 As you can see, the regular view shows a good integration with the fluid seeping through but in the render it is like a over b comp look...
Anyone here has a suggestion on how to integrate particles with fluids?
Thanks in advance